GT3 Cup Challenge title fights continue at the Island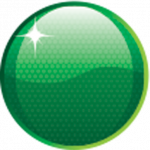 MEDIA RELEASE: Four rounds down, two to go: Porsche GT3 Cup Challenge Australia presented by Pirelli is entering the business end of its 2015 season at Phillip Island this weekend.
Phillip Island has been recent home of the series' season finale, though this weekend the seaside circuit will host the one-make championship's penultimate round, with all three class titles, in addition to the outright points battle, still within reach of several drivers.
The closest battle is currently in Class B; a mere nine points separate class leader Aaron Seton from the latest round winner, Jaxon Evans.
The two youngsters will be closely matched at Phillip Island: Seton has recent time behind the wheel of a Porsche following his Porsche Carrera Cup Australia debut at Sandown Raceway last weekend, while Evans, who claimed the Class B round win at Queensland Raceway in August, has momentum on his side.
"I've been to Phillip Island once before; I did a race there last year and it is an awesome place and an amazing circuit. It's much different to our last round at Queensland Raceway, but I really enjoyed it and am really looking forward to getting down there," said Evans.
Joining the leading duo, and other Class B competitors Shane Barwood, Jon Trende, Grant Sparks, Jim Campbell, Michael Tsigeridis and Brian Finn, will be series newcomer Sam Walter.
The Tasmanian raced with 2013 GT3 Cup Challenge champion Richard Muscat in the 2015 Carrera Cup Pro-Am at the Phillip Island circuit in May, following a lengthy stint in the V8 Supercars Development Series, spanning several seasons.
The battle at the head of the Elite Class is also close with six races remaining for the season.
Geoff Emery currently leads the Elite Class standings by 37 points from the series' most capped racer, John Goodacre; with Tim Miles another 40 points behind in third.
All three leading Elite Class drivers can boast recent racing laps at the Victorian track; like Walter, they competed in the Carrera Cup Pro-Am in May.
Of the three drivers, Emery was the best placed for the round with seventh outright and third in the Professional Class when partnering Shae Davies. While this is a good sign entering this weekend's event, he believes his Elite Class rivals will be hard to beat.
"I finished third in the Pro-Am at Phillip Island earlier in the year so I think I have reasonable speed there in a Porsche, though John Goodacre out-qualified me there so it's going to be very close," said Emery.
In the outright and Professional Class standing, series pace-setter Ryan Simpson looks set to take the title in his debut season at Phillip Island. With nine race wins from 12 races, the Sydneysider needs just 12 points to secure the 2015 GT3 Cup Challenge outright crown and 35 points to take the Professional Class title; not a tough ask given his recent form in the one-make series.
"I'm looking forward to Phillip Island the most out of all the tracks this season. It's an awesome track and will certainly be special racing there in these cars. Nick Foster and I were on pole position there last year for the Carrera Cup Pro-Am and hopefully I'm also quick there in GT3 Cup Challenge."
Race lap records have fallen at each round of the 2015 season – by Geoff Emery (Sandown) and Ryan Simpson (Winton, Sydney Motorsport Park and Queensland Raceway) – though the Phillip Island record, posted by Matt Campbell in a Class A car at the 2014 finale, will be a tough lap time to eclipse.
In a sensational season, Simpson could capture his fifth straight pole position, moving him to third in the outright qualifying records. Simpson is also one win away from a milestone 10th in the category.
Porsche GT3 Cup Challenge Australia presented by Pirelli will be part of the largest Shannons Nationals event this season, with 161 race cars to converge on Phillip Island for this weekend's event. To watch all Sunday's racing action via live stream, visit the Shannons Nationals website at www.thenationals.com.au.
Race Schedule
Friday September 18, 2015
1:00pm Practice 1* (15 minutes)
2:15pm Practice 2* (20 minutes)
3:10pm Sponsor Rides* (20 minutes)
4:35pm Practice 3 (20 minutes)
Saturday September 19, 2015
10:55am Qualifying (15 minutes)
1:45pm Race 1 (9 laps)
Sunday September 20, 2015
10:10am Race 2 (9 laps)
2:05pm Race 3 (9 laps)
* unofficial sessions
Entry List – Round 5
1. #2 Scott Taylor (Elite Class) Scott Taylor Motorsport
2. #3 Jono Taylor (Professional Class) Orrcon Steel/Taylor Engineering
3. #4 Tim Miles (Elite Class) Autobarn
4. #5 David Ryan (Elite Class) Wrightlands Property Group
5. #8 Dylan O'Keeffe (Professional Class) Dexion/Allstar Equipment
6. #10 Hamish Hardeman (Professional Class) Sonic Motor Racing/Adina Apartments
7. #13 Sam Shahin (Elite Class) htfu
8. #16 John Karytinos (Elite Class) Kinpath Group
9. #21 Shane Barwood (Class B) Melbourne Orthopaedic Group
10. #30 Aaron Seton (Class B) Scott Taylor Motorsport
11. #31 Jon Trende (Class B) Sonic Motor Racing
12. #44 Grant Sparks (Class B) Merry Sparks Art
13. #48 Geoff Emery (Elite Class) Emery Motorsport
14. #53 Sam Walter (Class B) AWC Motorsport/Signpoint
15. #54 James Abela (Professional Class) Horsley Park Gun Shop
16. #66 John Goodacre (Elite Class) GAP Solutions
17. #69 Jon McCorkindale (Professional Class) Dial Before You Dig
18. #72 Jim Campbell (Class B) Power Street Racing
19. #81 Michael Tsigeridis (Class B) Hunter French Real Estate
20. #82 Brian Finn (Class B) Laser 3D/Force Acessories
21. #88 Ryan Simpson (Professional Class) Sonic/Parramatta Smash Repairs
22. #91 Jaxon Evans (Class B) McElrea Racing/N2C
23. #99 Ross McGregor (Elite Class) Southern Star Windows