Gold Coast Ute Drivers go barefoot before they hit the streets of Surfers Paradise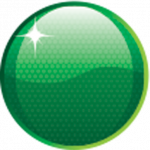 Gold Coasters, two-time V8 Ute Champion Ryal Harris and V8 Ute Series Leader Kris Walton had a tutorial from World #2 Barefoot Water-skier, Brendan Paige before hitting the track for Round 7 of the 2014 Australian V8 Ute Racing Series – fuelled by Hogs Breath Café at the Castrol Edge Gold Coast 600, 24 – 26 October.
The three headed out at the Isle of Capri for some barefoot action thanks to Seahorse Ski, and Walton found the experience gave him a therapeutic massage on his feet, before he gets into the race driver "pedal dance" during the weekend's three V8 Ute races.
"It was awesome out there, its' something we never get to do, you go Ute Racing and we go and have fun on these race tracks, but to get out on the water and have a go on these Seahorses, and barefoot water-ski – I never thought I'd be doing anything like it. To see the way Brendan does it, it looks so simple but it definitely isn't, I had a lot of fun but now it's time to get back on the race track," said Walton.
Walton is leading the V8 Ute Series by 65 points ahead of David Sieders. He has stood on podium at every round this year except one, and unlike Harris is yet to stand on the podium at the Gold Coast.
"Yes hopefully this is what I needed, it was great to get out there on the water before we hit the track and take our mind of things for a little while," said Walton.
Harris has stood on the Gold Coast podium 3 times in the past; including 2011 when he had a clean-sweep (won Qualifying, Race 1, Race 2 and Race 3).
He holds the current lap record at the Surfers Paradise Street Circuit and is the only driver to have held it in a Ford and a Holden on both the new and old tracks, but was yet to stand up on a water-ski and loved every minute of it.
"It was good to do something different for a change, instead of all of the usual pit lane stuff. Brendan was a great teacher and I know I don't feel comfortable on the water, even though I live on the Gold Coast, so I'm looking forward to hitting the track tomorrow," said Harris.
Paige has been top three in the World 3 times (3rd 2010/ 2012 and, 2nd 2014) and holds the open men's Australian Trick record.
He started water-skiing at the age of 17 and now lives six months in Australia and six in America, coaching and competing in his beloved sport and felt right at home out in the water today.
"it was a dream of mine one day to get involved with the V8 scene so I'm pretty pumped today, it was a big day for me going out and doing some barefooting with them," said Paige
The Seahorse Ski designed by Steven Darcy enables beginners to feel like they are barefoot water-skiing straight away. Seahorse helps by lifting and supporting the skier in a comfortable seated position, enabling the correct skiing position instantly.
To find out more about Seahorse Ski visit their website at www.seahorseski.com.