Gary Miocevich retires from Perth Motorplex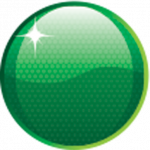 Having been responsible for the design, development and construction of the Perth Motorplex in 2000, Gary Miocevich has been forced to retire as he deals with health related issues.

"I'm very proud of our achievements at the Perth Motorplex. We developed a concept and worked with the State Government to secure the site and funding required. We then built it and started racing on the 15th of December, 2000. Through the hard work of many we have been recognised as Australia's most attended permanent Motorsport venue." said Gary Miocevich.
"It's a great legacy for Western Australian Motorsport" he added.

In the meantime, the Perth Motorplex will continue with its innovative and strategic growth strategies. Long time General Manager Kevin Prendergast will continue in his position but will now also become a board member.

Daniel Miocevich, current Sales & Marketing Manager, will also take up a position on the board. All other employees of the Perth Motorplex will continue as per normal.

"I look forward to joining the board and also bringing Daniel Miocevich as part of our long term succession plan for our business operation. The Perth Motorplex team wishes Gary all the best as he tackles his health issues." said Kevin Prendergast.