Fuchs Winternationals kicks off under blue skies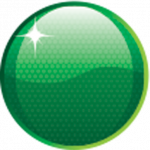 Day one of the Fuchs Winternationals – the biggest show in drag racing in the Southern Hemisphere – has been completed in picture perfect weather at Willowbank Raceway today.
More than 500 racers will return to what is Queensland's premier drag racing facility tomorrow, with all brackets – including the professional Top Fuel, Top Alcohol, Wallace Bishop Jewellers Top Doorslammer, Top Fuel Motorcycle, Pro Stock and Pro Stock Motorcycle classes – on-track for qualifying. The action will then continue with further qualifying on Saturday ahead of racing on Sunday.
Taking to the track today for qualifying were competitors from the Super Street, Junior Dragster, Modified Bike, Super Sedan, Top Sportsman, Super Gas, Modified, Supercharged Outlaws, Competition Bike and Super Compact brackets.
Enjoying a wild ride today in Supercharged Outlaws was 43 year old Greg Ward of Mount Nathan, with the Company Director of RAS International dramatically crashing his RAS Altered first into the right hand side wall and then the left, rolling onto his roof and then back onto his wheels as he traversed from one side of the track to the other. Ward was unhurt, but his dragster will not compete again.
"It just left the startline hard and turned hard right into the wall, rolled on impact onto its roof and then got back onto its wheels as it crossed across the track before impacting on the left hand side wall, rolling to a stop after that," said Ward, who had started from the right hand lane.
"The car is unfortunately written off, but I am completely okay and so I guess we are off now to find a new car so we can come back and fight another day.
"I will be here all weekend even though I won't be racing as my company runs all the big screens out here at the track – I would rather be racing of course, but at least I can still be here enjoying all the action!"
Willowbank Raceway CEO Tony Manson said today had provided a perfect start to what is the 48th running of the Fuchs Winternationals event.
"Today has been a great way to start, with perfect weather, and plenty of racers running hard across the day," said Manson.
"We have had non-stop action here since 11.00am today and from tomorrow we get into the full-day programs with action from 8.00am tomorrow including the pro categories at 3.00pm – if you can, I highly recommend coming down and feeling these guys shaking the earth with their powerful machines, you won't be disappointed!"
The Fuchs Winternationals action continues tomorrow (Saturday 5 June) with qualifying for all brackets including the Pro Series racers of Top Fuel, Top Alcohol, Wallace Bishop Jewellers Top Doorslammer, Top Fuel Motorcycle, Pro Stock and Pro Stock Motorcycle. For more information, schedules and entry lists please visit willowbankraceway.com.au
ABOUT THE FUCHS WINTERNATIONALS
The Fuchs Winternationals is the jewel in the crown of Willowbank Raceway and the Australian drag racing industry.
A truly iconic event, not only is the Fuchs Winternationals the largest championship drag racing event held outside of North America, it is also the final championship round of the season for all of the country's drag racing brackets.
From the amazing flame-throwing Top Fuelers right through to Junior Dragsters, every single bracket that competes for national championship honours will be on-track at the FUCHS Winternationals, with more than 500 cars and bikes from all over the country expected to be on-track over four big days of racing.
This guarantees non-stop action all day from Thursday 4 June to Sunday 7 June both on and off the track, with thrilling racing complimented by a wide range of things to see and do in the pits and spectator entries – all amongst an awesome festive atmosphere.
Spectators have a range of viewing options available to them, from finding a grassy spot on 'the hill' to general admission and reserved grandstand seating; while corporate guests have a range of options available from the permanent fixtures of the instantly recognisable Willowbank Raceway corporate centre and the Bendigo Bank Corporate Club to the purpose-built Sky Marquee of the Fuchs Winternationals.
Tickets are available at the gate.
Looking to bring the family? Don't forget that children aged 13 and under gain free admission, while students with ID and Concession Card Holders can access discounted entry (terms and conditions apply). For full event information, please click here.
TICKET PRICES
Individual day tickets – General Admission – CHILDREN AGED 13 AND UNDER GAIN FREE GENERAL ADMISSION
Friday 5 June 2015
– General Admission – Adult – $40.00
– General Admission – Student 14 and over and Concession Card (Age and Disability Only) Holders (MUST SHOW ID) – $20.00
Saturday 6 June 2015
– General Admission – Adult – $50.00
– General Admission – Student 14 and over and Concession Card (Age and Disability Only) Holders (MUST SHOW ID) – $35.00
Sunday 7 June 2015
– General Admission – Adult – $50.00
– General Admission – Student 14 and over and Concession Card (Age and Disability Only) Holders (MUST SHOW ID) – $35.00
Multi-day tickets – General Admission – CHILDREN AGED 13 AND UNDER GAIN FREE GENERAL ADMISSION
– General Admission – Friday 5 June and Saturday 6 June – Adult – $70.00
– General Admission – Friday 5 June and Saturday 6 June – Student 14 and over and Concession Card (Age and Disability Only) Holders (MUST SHOW ID) – $40.00
– General Admission – Saturday 6 June and Sunday 7 June – Adult – $80.00
– General Admission – Friday 5 June and Saturday 6 June – Student 14 and over and Concession Card (Age and Disability Only) Holders (MUST SHOW ID) – $50.00
– General Admission – Friday 5 June, Saturday 6 June and Sunday 7 June (inclu. Complimentary Thursday 4 June access) – Adult – $120.00
– General Admission – Friday 5 June, Saturday 6 June and Sunday 7 June (inclu. Complimentary Thursday 4 June access) – Student 14 and over and Concession Card (Age and Disability Only) Holders (MUST SHOW ID) – $90.00
Reserved seating (purchased in addition to GA ticket)
– Grandstand Seat – Friday 5 June – NO RESERVED SEATING, FREE ACCESS
– Grandstand Seat – Saturday 6 June 2015 – $12.00
– Grandstand Seat – Sunday 7 June 2015 – $12.00
– Startline Club Seat – Saturday 6 June 2015 – $16.00
– Startline Club Seat – Sunday 7 June 2015 -$16.00
ABOUT WILLOWBANK RACEWAY
Willowbank Raceway is Queensland's premier drag racing facility, located 45 minutes from Brisbane or just a short drive from Ipswich, offering a year-round program of events for the entire family. For more information including a full event calendar, please visit www.willowbankraceway.com.au