Formula One circuit set to host inaugural Barcelona RX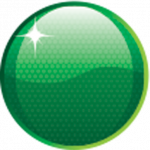 MEDIA RELEASE: The FIA World Rallycross Championship presented by Monster Energy will visit Barcelona this weekend as rallycross returns to Spain for the first time since 1989.
A total of 75 cars will contest the tenth round of World RX including 42 Supercars, 21 Super1600 entries and 12 RX Lites in the supporting RX Lites Cup.
This weekend also marks the penultimate round of the 2015 FIA European Rallycross Championship (Euro RX), which runs alongside the World Championship at five events.
The famous Circuit de Barcelona-Catalunya, home to both the Spanish F1 and MotoGP races, will host the inaugural Barcelona RX.
A brand new rallycross track has been constructed inside the famous stadium section and includes a last corner Joker Lap – using the same chicane which forms the penultimate corner of the F1 circuit.
A short test was run on the new RX track at the end of August, where cross cars and a rally car were used in a session that was set up to trial the new unsealed surfaces.
Out of the permanent World RX teams and drivers, ALL-INKL.COM Muennich Motorsport's regular driver Rene Muennich will be replaced by Germany's Timo Scheider.
Scheider, who like Mattias Ekstrom drives for Audi in DTM, is one of the few World RX drivers who have already experienced the Circuit de Barcelona-Catalunya.
"Barcelona is a great place and I have had some fantastic races there with DTM," explained Scheider, who has had two tests in the Audi S3 Supercar.
"I've looked at the rallycross track already and I've been watching onboard videos of the Championship in general.
"I think the most difficult part for me is to get the right speed and timing on the asphalt and gravel. This is something I have to adapt to but I'm really looking forward to it."
Returning to the World RX paddock for the fourth and final time this year will be American Top Gear presenter Tanner Foust who will drive a Marklund Motorsport Volkswagen Polo.
Fresh from a podium at Canada RX, the TV star and two-time Formula Drift Champion remains the only American to have a won a round of the World Championship having triumphed at last year's World RX of Finland.
Elsewhere, Norway's Henning Solberg will race an Eklund Motorsport prepared Volkswagen Beetle. Experienced French Supercar driver "Knapick" will run a pair of Citroen DS3 Supercars for himself and his fellow countryman, Christophe Jouet.
In his bid to race full-time in Supercars next year, recently-crowned Euro RX Touring Car Champion Fredrik Salsten will drive a Hansen Talent Development Peugeot 208 in Barcelona.
He will compete for European points alongside 21 other Euro RX drivers including Tommy Rustad – the current Euro RX Championship leader.
Other notable Euro RX entries include Albatec Racing's Jerome Grosset-Janin, only six points behind Rustad in the standings.
Ole Christian Veiby has shown strong pace this season and will be hoping to fight back from an engine problem with his Volkswagen Polo that ruled him out in Norway.
Britain's James Grint made the semi-finals in Hell and is targeting his first final in Barcelona.
Since the previous World RX round in France, several of the permanent drivers have been busy testing or gaining seat-time elsewhere.
EKS team-mates Mattias Ekstrom and Anton Marklund have a very busy schedule and are in the middle of contesting seven race weekends in a row.
Besides RX, Marklund also competes in Audi Sport TT Cup while Ekstrom races in DTM and is currently second in the standings.
Ford Olsbergs MSE driver Andreas Bakkerud has been Stateside assisting some of the Ford drivers competing in GRC.
Meanwhile, Timmy Hansen has been in Sovalla (Stockholm) where he was helping Hansen Talent Development drivers Kevin [Hansen] and Eric Faren with driver coaching.
World RX Team Austria's Max Pucher has taken the lead in his home RX championship back in Austria with just one round remaining.
The team, which uses a pair of Ford Fiestas, have worked hard on the car's suspension and engines since the previous round in France.
Team Volkswagen Sweden's Johan Kristoffersson has continued his winning ways in the Porsche Carrera Cup in Scandinavia after winning his 11th race in a row. Championship leader Petter Solberg stayed in France after the last event so he could test his DS3 ahead of Barcelona.
Notable entries in RX Lites this weekend include Kenya's Tejas Hirani who will become the first African driver to compete in World RX.
Kevin Hansen continues to lead the Lites standings, nine points ahead of fellow Swede Kevin Eriksson – who won the RallyX Nordic Championship in Sovalla last weekend.
Also making an RX Lites debut this weekend is well-known Catalan rider, Laia Sanz, who has previously won the female motorcycle category of the legendary Dakar Rally.
After participating for the second consecutive year at the 24 hours of endurance at the Circuit de Barcelona-Catalunya last weekend, where she finished second in her category, Sanz knows the circuit better than most.
"I am thrilled to participate in Barcelona RX. It is a new type of event for me, but I like to try new things. At the same time a little self-conscious because it is a new sport for me, but I like everything that works with gasoline!"
SDRX driver Petter Solberg continues to lead the overall Drivers' Championship, 37 points ahead of Timmy Hansen who has won the last two events.
In the Teams' Championship, it's Team Peugeot-Hansen who dominate the standings with just four rounds remaining. The Swedish-based squad is 53 points ahead of second-placed Ford Olsbergs MSE.