Formula E launches Drive the Future Campaign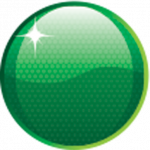 Organisers of the all-electric FIA Formula E Championship has unveiled its new global marketing campaign entitled Drive the Future, with exactly one month to go until the opening round in Beijing on September 13.
Developed in conjunction with creative agency Dare, the new campaign launches Formula E as a unique and innovative new sports entertainment brand that will transform cities around the world as the season progresses.
Featuring sound design by Nick Rapaccioli, the film depicts a cityscape embracing the change to electric vehicles before revealing the Spark-Renault SRT_01E Formula E car driving at high-speed.
It will be played on consumer broadcast networks around the globe including FOX Sports, and business audience networks including CNN and CNBC. It will also feature heavily on China's Sina and Weibo platforms.
In addition, the Drive the Future campaign will incorporate a unique 600 sq m animated poster on the side of the seven star Pangu Plaza Hotel in Beijing, overlooking the streets surrounding the Olympic 'Bird's Nest' Stadium where the 20 Formula E drivers will compete in one month's time.
An extensive Out-Of-Home campaign will also feature across bus stops, buses and the subway throughout the Chinese capital with billboard promotions at Beijing International Airport via leading outdoor advertising company JCDecaux.
Charles Davies, Head of Marketing, said: "With one month to go before our first race, we're very excited to be unveiling our new Drive the Future campaign for the FIA Formula E Championship. We believe Formula E has all the ingredients to appeal to a new, younger generation of motorsport fans who want to enjoy close, city-centre racing combined with the latest music and entertainment."
Formula E is the FIA's new fully-electric single-seater championship designed to appeal to a new generation of motorsport fans, whilst accelerating the interest in electric vehicles and promoting sustainability. Racing entirely on temporary city-centre race tracks, it uses cars capable of speeds in excess of 150mph (225kph). The first of 10 races takes place in Beijing with the season finale taking place in London on June 27 2015.
The final Formula E pre-season test takes place at Donington Park on August 19 with free admission to the public.