Force India to maintain pace at Austrian GP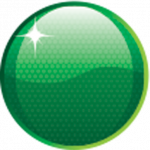 Force India has declared the squad will retain its competitiveness at Formula One's return to the Austrian Grand Prix for the first time since 2003 this weekend.
Sergio Perez's VJM07 was on track to record its best season finish at the Montreal circuit, until the Mexican made heavy contact with the Williams of Felipe Massa when disputing fourth place.
Vijay Mallya, co-owner of the Silverstone-based outfit, said the team is aiming to repeat their strong race performance from Canada to extend their points run at the Red Bull ring.
"I am very proud of what the team has achieved so far, but by no means are we going to ease off at this point," he said.
"We are working hard to bring updates to the car and give our drivers an even better chance to score big results.
"We have shown a good level of consistency, being able to score in every race so far, and we want to continue to be able to ruffle a few feathers in the top spots."
Perez's #11 entry will serve a five-place grid penalty for the race at Austria this weekend after stewards deemed the Force India pilot caused the collision with Massa after changing his racing line.
Although Perez has contested his innocence since the penalty, taking to Instagram and Twitter to illustrate Massa turning into the Force India car, the Mexican said he is hopeful to repeat his speed at his first visit to the Austrian circuit.
"A new circuit is always a bit more of a challenge, but it's interesting and I like the look of the track layout," he said.
"I also think the layout of the track will work well for our car.
"Hopefully we will have the opportunity for another strong performance there."
Practice for the first Austrian Grand Prix in 11 years kicks off this Friday at 10AM local time.​