Final Countdown Underway for 2015 Valvoline Wakefield 300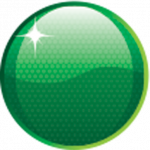 Just over a week remains until the opening round of the 2015 Australian Endurance Championship (AEC), the Valvoline Wakefield 300.
More than 60 entries have been received for the iconic endurance race, exceeding Wakefield Park's grid capacity of 43.
As a result, event organisers have split the race into two parts: a "B-main" for cars qualifying in the slower divisions, followed by the main race for the outright contenders.
The race features a diverse array of manufacturers including Mazda, BMW, Holden, Ford, Honda, Hyundai, Lotus and many others.
Mazda MX5s have been the weapon of choice in the AEC for a number of years and veterans David Raddatz and Shane Otten will compete for outright victory in their turbocharged version.
Other contenders from the MX5 brigade include Nick Cancian, who teams up with his father Malcolm, Rob Hay/Terry Nightingale, Daniel Deckers/Luke Otten and defending AEC Champions Mark Mackay/Justin Ruggier.
Last year, it was Lotus that locked out the podium positions at the Wakefield 300 and while defending winners Andrew Macpherson/Brad Shiels are not entered for this year's event, there are other strong Lotus pairings including the father and son team of Steve/Jake Shelley, Queenslanders John Prefontaine/Robert Hackwood and Glenn Townsend/Anthony Soole.
Motorcycle-engined Future Racers are some of the most distinctive cars to compete in the AEC and there are two on the entry list this year.
Nathan Jess is a two-time winner of the Wakefield 300 and also won last year's Winton 300 (the final round of the AEC) alongside Matthew Thompson, while Chad Cotton/Jase Collins will be fast in their distinctive Team Supreme machine.
Other likely podium contenders include the BMWs of Brian Anderson/Michael Cruse, Daniel Sugden/David Krusza and Calum Ballinger/Neil Dedrie, Mazda RX7 of Michael Caine/Gerry Murphy, Ginetta G50 of Craig/Adam Burgess and CXC Global Racing Mitsubishi Evos of Dylan/Dave Thomas and Gavin Holland/Daniel Byron.
While some teams are travelling from as far as Queensland and Victoria to participate in the event, there are also some local drivers taking part including Southern Highlands driver Andy Harris, who teams up with Michael Hall in a Mazda MX5.
A large contingent of Canberra drivers is also entered, including the aforementioned Future Racers of Jess/Thompson and Cotton/Collins, Daniel Flanagan/Jason Hart (Mitsubishi Evo), Daniel Reynolds/Matt Stubbs (Mazda MX5) and Glenn/Rod Potter (BMW 325i).
Official practice, qualifying and the Top 10 Shootout for the Valvoline Wakefield 300 will be held on Saturday, 28 February, followed by the two races on Sunday, 1 March.
All Sunday's action will be live streamed on www.motorsportstv.com.au, while there will also be a post-race highlights package on SBS's popular Speedweek program and Fox Sports at a later date.
Valvoline Wakefield 300 – Fast Facts
*The Wakefield 300 race distance is 301.4km (137 laps around the 2.2km circuit).
*Since the Wakefield 300 started in 2008, the average number of Safety Cars has been 3.7.
*There have been at least two Safety Cars in every race and the record stands at nine in the torrentially wet 2012 event.
*The Wakefield 300 has been won from a different grid position every year, and never been won from pole position.
*The lap record for the Wakefield 300 is 1:02.4926, set by Justin Ruggier last year.
*The race record for the Wakefield 300 is 2hr 48min 51.8904sec, set by Nathan Jess/Jeff Davy in 2009.
Valvoline Wakefield 300 – Winners
2008: Nathan Jess/Chris Clearihan – Future Racer
2009: Nathan Jess/Jeff Davy – Future Racer
2010: David Raddatz/Shane Otten – Mazda MX5
2011: Stephen Anslow/Ric Shaw – Mazda RX7
2012: Jake Shelley/Michael Shaw – Mitsubishi Evo VIII
2013: Jake Shelley/Michael Shaw – Mitsubishi Evo IX
2014: Andrew Macpherson/Brad Shiels – Lotus Exige
Valvoline Wakefield 300 – 2015 Entry List
2. Adam Ronke/Matt Thewlis – Tampered Motorsport Mazda MX5
4. Jonathan Lawson/Cameron McKee – Truckrite.com.au Ford AU Falcon
6. Nick Cancian/Malcolm Cancian – Ezy Profile Mazda MX5
7. Steve Shelley/Jake Shelley – Deputy.com Lotus Sport Elise
9. Terry Denovan/Geoff Stockley – Menai Mufflers Holden VH Commodore
10. David Williams/Scott Williams – Hyundai Excel
11. Nathan Jess/Matthew Thompson – Canberra Hydraulics Future Racer
14. Jack Phelan/Nik Kalis – PCAR Autosport Honda Integra
15. Robert Coulthard/Steve Hodges – Muscat Trailers HSV VY Clubsport
17. Mark Mackay/Justin Ruggier – Targa Racing Mazda MX5
18. Grant Sherrin/Iain Sherrin – Sherrin Rentals BMW 135i
20. Peter Lacey/Robin Lacey – Ozetees Gold Coast Embroidery Mazda MX5
21. Iain McDougall/Lee Evans – Challenge Motorsport Mini Cooper S
22. Daniel Flanagan/Jason Hart – Ultimate Tunes Goodyear Phillip Mitsubishi Evo VIII
23. Michael Caine/Gerry Murphy – Massel Racing Mazda RX7
24. Brian Ferrabee/David Barram – Lubrimaxx Mazda MX5
25. Brian Anderson/Michael Cruse – Targa Racing BMW E46 M3
27. Jon Newell/Glen Coutinho – Acclaim Security Mobil Lagoon Triumph TR7
34. John Prefontaine/Robert Hackwood – Wellpro CMR Motorsport Lotus Exige
35. Mike Fitzgerald/Rod Chivas – Aussiehire.com.au Honda Civic
37. Henry Draper/Linda Devlin – Café Agave 54 Mini Cooper S
39. David Bailey/Matt Shylan – Advanced Gas Maintenance Toyota 86
44. Parry Anastakis/Lee Field – Harland Engineering Peugeot 205 GTI
46. Michael Wedge/Peter Batterham – Southern Cross Sheds Ultratune Holden VX Commodore
57. Daniel Deckers/Luke Otten – Deckspeed Racing Mazda MX5
59. Jeff Hume/Russell Sholz – Total Parts Plus Mazda MX5
65. Gavin Holland/Daniel Byron – CXC Global Mitsubishi Evo IX
66. Glenn Potter/Rod Potter – Handit BMW E30 325i
68. Dylan Thomas/Dave Thomas – CXC Global Mitsubishi Evo X
69. Adam Dodd/Tony Bonnano – Targa Racing Mazda 6 Diesel
73. Glenn Townsend/Anthony Soole – Property Investment Store Lotus Exige
74. Calum Ballinger/Neil Dedrie – Contrast Personnel BMW M Coupe
75. Michael Hall/Andy Harris – Carbotech Brakes Mazda MX5
77. Todd Herring/Richard Herring – Kool Jet Racing Mazda MX5
78. Tim Herring/Kristy Herring – Kool Jet Racing Mazda MX5
86. Daniel Sugden/David Krusza – Pinnacle Automotive BMW E36 328i
87. Rodney Stait/Doug Westwood – Pinnacle Automotive BMW E36 328i
88. Phillip Allen/Greg Lomax – Hunter Pacific BMW E46 M3
91. Rob Hay/Terry Nightingale – Colder Refrigeration Mazda MX5
95. Ian Kegg/Mark Nottage – Valvoline Australia Hyundai Excel
98. Nick Martinenko/Matilda Mravicic – RSW Photos Mazda MX5
100. Dori Saade/Endree Saade – The Wicker Man BMW E36 M3
102. Carl Kosutar/Chris Deckers – Deckspeed Racing Mazda MX5
110. David Viner/Rob Viner – Targa Racing Mazda MX5
119. Michael Sherrin/David Ayres – Sherrin Rentals BMW 135i
123. Steven Head/Lou Iezzi – Hume Smash Repairs Mazda MX5
127. Shane Tanner/Ben Johnson – Tanner Autosport Proton Satria GTI
141. Elliot Wright/Greg Morsillo – One Way Racing Triumph TR7
150. Martin Higgins/Ben Seehusen – Higgins Trading Racing Mitsubishi Evo IX
157. Ed Kreamer/Martin Duursma – Mitsubishi Evo
164. Mark Morsillo/Rhys Morsillo – One Way Racing Triumph Dolomite
175. Tony Ross/Paul Chapman – Ensign Shipbrokers Mazda MX5
178. Daniel Reynolds/Matt Stubbs – Mazda MX5
183. Roland Rohrle/Ross Wood – Mazda RX7
186. Angela Coradine/Peter Lucas – J&S Automotive Lotus Exige
222. Chad Cotton/Jase Collins – Supreme Dry Cleaners Future Racer
607. Stephen Anslow/TBA – Quality Racing Mazda RX7
771. Dave Shaw/Brad Goss – Truckrite.com Ford EB Falcon
781. Craig Burgess/Adam Burgess – BPG Racing Ginetta G50
818. Benny Tran/Victor Vo – BYP Racing Honda Civic
888. Andrew Walker/David Lo-Iacono – Anderson Waste Services Hyundai Excel
994. Paul Shacklady/Anthony Carter – Targa Racing BMW 130i