Fantastic season opener for Arden Motorsport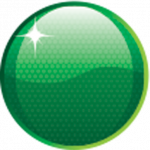 The World Series by Renault FR3.5 opened its first round at the Autodromo di Monza under warming Italian temperatures, as the Series celebrates its 10th year in competition.
It was a strong start to the weekend for Northern Irish driver Will Buller, who made the top five spot in both Qualifying sessions, securing a front row start for Race One on Saturday afternoon just 0.124seconds off pole.
Despite having lost places on the start Will claimed back his spots, notably overtaking two of the Series' Russian drivers Roman Mavlanov (Zeta Corse) on lap 10 and Nikolay Martsenko (Comtec Racing) on the last lap to finish 4th, picking up 12points.
Red Bull team-mate Pierre Gasly bounded past Will on the start of Saturdays race from his eighth place on the grid, moving up to and holding onto third place for the 40minute race. Pierre took his maiden FR3.5 podium at his first weekend at the historic Italian circuit and picked up 15points.
A fourth place for Will and ninth place for Pierre in Qualifying set both Arden drivers into a similar frame for the second race on Sunday morning. However, Will bogged down on the start dropping to eighth place, whilst Pierre moved past him into fifth by the end of the first lap. Pierre momentarily lost his place in a three lap battle with Martsenko but managed to regain his fifth place by lap 8 and secured yet another points finish. Will, however, struggled to keep his eighth position and contact with Will Stevens damaged his front wing and flat spotted his front left tyre. The damage was too severe and he was forced to retire on lap 16.
The team lead the way in the Teams Championship with 37points and Pierre shares the points lead with fellow RedBull Junior Driver, Carlos Sainz Jr.
Pierre: "I am pleased to be where I expected to be in Race One. I put in a very good start, but in trying to get around Robert (Merhi), it was very tight and I preferred to go straight. In coming back onto the track, he was a little faster than I was. I made a few small errors during my fight with Martsenko, but I am happy with this result. I think I can be very happy with the race weekend, considering it was my first time and quite incredible to be sharing the points lead at the start of the year. Certainly, we know we still have work to do. I was lacking a bit of pace in qualifying and I know now I need to make better use of the new tyres but then when it came to the races it went very well."
Will: "I am pleased after the weekend in some perspectives and in others disappointed as I know it could've been better. We had good pace managing to qualify second and fourth for Race One and Two.  After a poor start in Race One dropping down to 8th and then recovering to finish 4th was a solid result. I had another bad start in Race Two which left me in the middle of the field, battling with Race One winner,  Will Stevens,  but he made an unreasonable move into me and damaged my front noise forcing me to retire.  All in all, I know the areas that I have to work on for Motorland in two weeks time and I believe that we can have a strong weekend."