F1 car highlights record field for 2014 Winton Festival of Speed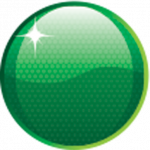 A classic Formula 1 car, driven by Australian motorsport legend John Bowe, and a contingent of successful Five Litre Touring Cars are the highlights of a mega field of more than 280 cars that will participate in the Winton Festival of Speed, to be held next weekend, 9-10 August.
Bowe will drive a 1974 March 741, piloted in the 1974 Formula 1 World Championship by Hans-Joachim Stuck; Bowe will race the car against a collection of Formula 5000s.
Stuck finished 16th in the '74 title race, with a best result of fourth at the Spanish Grand Prix.
The car is now owned by historic collector Joe Calleja, who has returned the car to its original configuration
"It's a lovely car, and it's been restored to its original Jagermeister livery so it looks absolutely superb," Bowe said.
"It's a nice car to drive but being a Formula 1 car, it's also very fast."
Bowe previously campaigned the car at Phillip Island and says it will be challenging to steer around Winton.
"Being an F1 car, it was built for predominantly open, European tracks," Bowe said.
"Winton is a much tighter and more technical track, so it will be quite hard work hustling through the slower corners, but it will still be a lot of fun."
Bowe has previously driven other open-wheelers at the WFOS, including a Brabham BT23B last year, and he rates the event highly.
"The Festival of Speed really is an awesome event, it's one of my favourites," Bowe said.
"It always attracts a big crowd, there's great camaraderie between the competitors, and being a country racetrack there's a terrific atmosphere."
The Five Litre Touring Car events will feature cars that competed in the Australian Touring Car Championship from 1993 to 2002, encompassing Ford Falcon models from EB to AU and Holden Commodore generations from VP to VX.
On the grid at Winton will be the 1997 Championship-winning Glenn Seton Ford Credit EL Falcon. Now based in Sydney, the car is owned by Noel Willoughby who will also pilot the car at the WFOS.
Also making an appearance will be the Pirtek AU Falcon that Marcos Ambrose famously qualified on pole in his 2001 Bathurst 1000 debut. Ambrose's co-driver that year was Wayne Wakefield, who will be reunited with the Stone Brothers Pirtek AU Falcon at Winton.
Of the other categories, Group N will again feature the popular Rose City Touring Car Trophy 20-lap endurance race, while a gathering of historic sports and racing cars will participate in the Group M and O, Group P, Q and R, Group J, K and L and Group S races.
HQ Holdens and MGs are also on the program.
Former Sports Sedan legend Bryan Thompson will be patron of the meeting; Thompson was a regular racer at Winton in the 1970s, staging some thrilling battles with Bob Jane.
He also won the Australian GT Championship in 1985, aboard a Chevrolet-powered Mercedes Benz 450SLC
The Winton Festival of Speed is on Saturday 9 and Sunday 10 August with gates opening at 7:00am each day.