Eyes on the Prize for Evans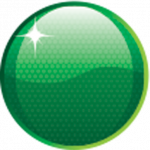 Simon Evans is heading for his first New Zealand motor racing championship, and it's the very top one.
The 24-year-old Aucklander effectively leads by more than 100 points as he heads to the fourth round of the 2014-15 BNT NZ SuperTourers championship at Hampton Downs on January 31-February 1, and he will certainly be hard to beat from here.
He was competitive in Formula Ford, NZV8s and Porsche GT3s, but a title has eluded him thus far.
Late last year, however, he paired with his old friend Shane Van Gisbergen to win the three-round endurance series that began the overall championship. They won six of the nine races and Evans was very close to the hot pace set by Van Gisbergen, who finished second in last year's V8 Supercar championship.
At round three held at Pukekohe, the duo thought they had achieved a trifecta winning all three races for the weekend, however, a post race enquiry saw them relegated to third for a pit lane infringement. The penalty imposed saw Mitch Cunningham elevated to the eventual race winner, with Tim Edgell slotting into second place.
Evans says he is feeling confident as he prepares for the Rush Security Waikato 250, the first of the four sprint-race meetings that will conclude the championship, and he likes the Hampton Downs circuit.
"At the endurance meeting there I was only one or two tenths of a second off Shane's times, which isn't bad considering the amount of racing he's done," he says.
"I certainly learnt from Shane during those meetings, though I can't point to any one thing that stands out; it was a lot of little things. One was looking after the tyres – one race was 70 laps on the same set of tyres – so I saw what Shane was doing and learnt from that."
Evans attributes his rise to a lot of little things that he has learnt to do better, rather than any one single breakthrough.
"One important thing is that you have to be really smooth with the SuperTourers, and I have concentrated on that," he says.
Evans' smooth driving style is evident on the track – he does not get his Smeg Commodore sliding around, and he prefers to keep the car on the track instead of using extra sealed areas off the main track, as many drivers do for example on the final corner at Hampton Downs.
This season the BNT NZ SuperTourers have two meetings in the South Island, at Ruapuna and Timaru in March.
"I really rate Ruapuna," Evans says. "I scored my first ever car-racing win there, in Formula Ford, so it's a special track for me. It's a technical track because a lot of the corners flow together and if you run wide at one corner it messes you up for the next ones.
"The SuperTourers have never run at Timaru. We just get two practice sessions so we don't have much time to find the best setup for the track."
Cars are pretty much Simon Evans' life. He races them, he works as a salesman for Giltrap Audi, and he also does driver training with the Downforce company.
"The Giltraps are very enthusiastic about motorsport and they give me time off for racing when I need it," Evans says.
"I don't really have time for other interests outside of cars, but I like to get to our beach house sometimes and just chill out for a day or two."
This weekend's two-day event will be headlined by the Toyota Racing Series who compete for the NZ Motor Cup – one of the most prestigious trophies in NZ motorsport featuring some of the worlds greatest young drivers.
The other headline class, the NZ SuperTourers will commence the first event of their four round sprint championship and promises close racing among some of NZ and Australia's top drivers.
A host of great support classes will also be in action over the weekend including Porches', Formula First, Supermini, Ssangyong Racing Series, Wil Sport Hyosung Cup (Motorbikes) and Sportscars.