ESM logs first competitive laps at Le Mans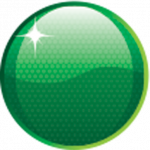 MEDIA RELEASE: Tequila Patron ESM made its race-week debut at the Le Mans 24 Hours with practice and qualifying Wednesday at the 8.4667-mile (13.6259 km) Circuit de la Sarthe.
In its second race with the Ligier JS P2-Honda and Dunlop-shoed race car, Tequila Patrón ESM made additional strides in performance and development of the new racing machine since the FIA World Endurance Championship 6 Hours of Spa in May.
Less than six weeks ago, the team accepted delivery of the Ligier JS P2 machines, raced at Spa-Francorchamps and is now competing in one of the longest and most challenging endurance races in the world.
Mixed weather conditions during the four-hour free practice Wednesday afternoon was a major factor in speed and choices of wet or dry Dunlop tires. Then the evening qualifying session was cool and dry, but red flags and race traffic halted the team's pace.
Scott Sharp, Ryan Dalziel and David Heinemeier Hansson, co-drivers of the No. 30 Ligier JS P2 Honda, were 15th quickest in the LMP2. Of the three pilots, Dalziel's fastest qualifying practice lap 3:44.675 (218.4 kph) is the first Le Mans qualifying time set for the team.
Ed Brown, Johannes van Overbeek and Jon Fogarty, co-drivers of the No. 31 Rolling Stone Ligier JS P2 Honda, were 18th quickest of the LMP2 class. Fogarty's lap of 3:46.165 (216.9 kph) is the first official qualifying laps set by the No. 31 team at Le Mans.
Per Automobile Club de l'Ouest (ACO) rules, qualifying sessions began with Wednesday'stwo-hour night session. The team has two more qualifying sessions on Thursday to improve its starting position for the 83rd 24 Hours of Le Mans.
Of the 56-entrant field, Tequila Patrón ESM is the only two-car American team in the LMP2 class.