Entry open for 15th annual motor racing Scholarship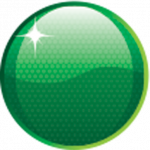 Entry is now open for New Zealand's most successful annual motor racing scholarship, offering the winner a $50,000 prize package which includes a season of competing in the national Formula First championship.
Celebrating 15 years of driver development, the SpeedSport Scholarship has kick-started the motor racing careers of some of this country's most successful young drivers. This year's finalists will race off at the Manfeild race circuit in mid-May to decide the next winner.
While motor racing continues to evolve along with technological advancement, the entry level Formula First category has been the mainstay of young driver development for over 45 years. Apart from successful scholarship winners like Shane van Gisbergen, Ritchie Stanaway and Nick Cassidy, Formula First has also launched the careers of the likes of Brendon Hartley, Mitch Evans and Scott Dixon.
"As the title suggests Formula First is the first, and in my opinion, the best place to start a motor racing career," said SpeedSport Scholarship co-founder Dennis Martin.
"The cars are not sophisticated so being successful in this class is reward of driver development. I've always said there's more speed to be found inside the helmet than in the car, and that's been proven by seeing how year on year different drivers use the same package and get quite contrasting results."
Defending SpeedSport Scholarship winner Brook Reeve joins some of the most successful. He notched up 10 podium finishes in the same car that the previous year failed to make the podium.
"Not a lot had changed year on year, just the driver," said Martin.
The Formula First single-seater cars are powered by 1200cc Volkswagen engines and race an eight round championship at circuits over the North Island.
Although a large majority of the drivers to come through the scholarship program began their racing careers in karts before moving to cars, both Stanaway and van Gisbergen came from backgrounds in speedway and ATV-bike racing respectively.
"Our previous winners have come from a variety of [racing] backgrounds but they all have the desire to advance towards a career in circuit racing, and there's no better place to start," said Martin.
While a handful of previous winners compete internationally, Martin says helping young drivers make the transition to our national motor racing categories is his most important priority.
"It's nice to have international champions among our former winners, but the main aim of the Scholarship is to introduce new drivers into New Zealand motor racing with the hope they become long-term competitors and become good ambassadors for the sport."
The SpeedSport Scholarship winner receives an all expenses paid year racing a Formula First car under the guidance and tuition of Martin, including the Manfeild Winter Series and the New Zealand Formula First championship, 12 events in total.
The winner also receives a personalised race suit, boots and racing gloves from Chicane and off-track tuition and mentoring that often continues well beyond their scholarship year.
Entries for the 2015 SpeedSport Scholarship can only be made on-line at speedsportscholarship.co.nz and close on May 16th.
PREVIOUS WINNERS
2001 Nic Jordan
2002 Joshua Hart
2003 Mark Russ
2004 Shane van Gisbergen
2005 Andrew Waite
2006 Alastair Wootten
2007 Richie Stanaway
2008 Aaron Hodgson
2009 Nick Cassidy
2010 Hayden Pedersen
2011 Malcolm Finch
2012 Aaron Marr
2013 James Webb
2014 Brook Reeve