Emma Gilmour ready for hometown rally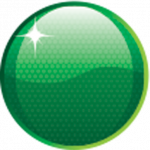 Dunedin's Emma Gilmour is looking forward to tackling the 15-stage, 280km Drivesouth Rally of Otago from May 10-11.
Gilmour's Suzuki Swift Maxi has had a transmission upgrade earlier than scheduled
in its development plan.
When her gearstick broke in last month's Rally of Whangarei, Emma realised she needed to move to a sequential arrangement.
Her Perth-based engineer Lane Heenan was able to organise for her to lease one for the rest of the season, which was kinder on the budget, she says.
The quick-changing flat-shift nature of the sequential gearbox will make a big difference to her Suzuki which has a "really revvy engine" and does its best work up over 5500rpm.
"With the old H-pattern gearbox, it dropped down below the ideal rpms but the sequential basically keeps it in the right power curve," Gilmour said.
Lane will be over from Australia working with Emma's Suzuki this week before the event to tune in the new gearbox and adjust its set-up.
"Because we are still developing the car, every chance he gets to tune it, he is able to tune it that much better," Emma explains.
Her Australian co-driver Ben Atkinson will be making his first appearance at the Otago event.
He began the New Zealand Rally Championship (NZRC) season with Emma last month at the VINZ International Rally of Whangarei, where he remained cool when things went
pear-shaped, Emma says.
He took the boost hose issues, broken gear stick and two flat tyres in his stride.
"I really enjoyed working with Ben. Nothing was ever a problem. It's nice having a calming influence inside the car when I'm starting to get frustrated," Gilmour said.
"I can't wait for my home event. With over 50 percent of brand new stages it is going to make it a real
challenge," Gilmour said.
The Drivesouth Rally of Otago also features two, monster 40km-plus stages, which will provide a new challenge for what is Emma's 11th time driving in her favoured local event.
"I love the Otago Rally. The town always really gets behind it and it's nice competing in front of a
home crowd."
She joins a 43-car field for round two of the Brian Green Property Group New Zealand Rally
Championship and Allcomers component.
There are also 44 cars entered in the Stadium Cars/Ssangyong Classic Rally of Otago, with all eyes on France's Didier Auriol in a Ford Escort RS1800 and WRC driver Hayden Paddon in a Ford Escort BDA.
Gilmour's 2014 national rally program also comprises the Canterbury Rally June 1-2, Rally Wairarapa June 28, Rally New Zealand (Coromandel) August 23; Daybreaker Rally, Manawatu) September 27.