Demon Energy D1NZ Royal Rumble Set To Thrill In Christchurch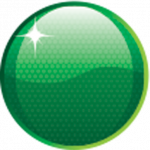 Australasia's best drifters are heading south for round five of the Demon Energy D1NZ National Drifting Championship Series in Christchurch next weekend, supported by locally based motorsport instrumentation company Link Engine Management.
Mike Pero Motorsport Park is set to host the penultimate round of the thrilling 2015 title fight, where the polarising battle between the V8's and Turbo's has served as a fitting backdrop for the championship points race.
Dubbed the 'Royal Rumble' series organisers are expecting another big turnout, as South Island petrol heads get their annual taste of pro-class drifting this coming Easter Weekend.
Former D1NZ Development Series champion Darren Kelly currently leads the series standings in just his second year in the Pro-Championship, a feat that has required Top-Four finishes at every round; including a round win at the season opener at Manfeild, along with his recent second place finish at Hampton Downs.
Campaigning his DKM Fabrication Nissan R34 Skyline Kelly has quickly found himself as the poster boy for loyal Turbo supporters, sitting 30.5 points ahead of his V8 rival Andrew Redward. While the small point's buffer is an advantage heading into round five, Kelly is mindful about competing at the longest drift section in the country.
"It's an awesome section, fast-pace and flat out, i like that style of track. Tyre wear is always an issue at Ruapuna though, so we have to take it easy early in the weekend to make sure we don't cut ourselves short.
"The track can be very testing on running gear at times and we don't run a dry sump setup in our car. The engine tends to breathe a lot by the end of the lap, one of the main reasons for doing major upgrades to our fuel and turbo setup to try get the same, or slightly more power but dropping the boost to stop the engine breathing." Says Kelly.
Californian born Andrew Redward in his Club Auto Insurance backed V8 FC-RX7 took the lead for the series standings heading into round four, but has since dropped back to second with 320 points; though still in prime position to take the title with two rounds to go.
With more than a decade of drifting experience Redward is familiar with the pressure of being in title contention, but is also keeping a level head heading into round five next weekend.
"Ruapuna is an awesome track, just a mission to get there and with the amount of tires we use it gets real expensive. As many know it's hard on the cars and the surface is quite grippy. Championship wise it's still anyone's game, even up to the last round you can never be comfortable.
"You need to be in the game every round and win as much as you can." Says Redward, who could become the first internationally born driver to win the New Zealand title.
Whichever way the series battle goes, history is set to be made come the grand final in May. The Demon Energy D1NZ Series is set to make a triumphant return to New Zealand's own 'House Of Drift' at Pukekohe Raceway.
Regarded as the spiritual home and birth-place of competitive drifting in the country, series organisers rejoiced after a winning a three and a half year battle to bring D1NZ back to one of the fastest drift sections in the world, with car speeds reaching over 200kmph into the infamous Pukekohe sweeper.
The grand final announcement was launched on the 1st of March with a short film called 'Never Lift', a thrilling viral video that has been viewed by more than 200,000 fans. D1NZ director Brendon White says pre-sale tickets and VIP packages have already been selling beyond expectations.
"The response for the grand final has been phenomenal; we're really looking forward to ending the season with an action packed show. It's the perfect place to hold a grand final and with thousands of fans packing out the stands it's going to be a great atmosphere, if you're a petrol head this is one event you do not want to miss." Says White.
The fifth round of the Demon Energy D1NZ Drifting Series will roar into action this coming Easter Weekend over the 4th and 5th of April at Mike Pero Motorsport Park. Also joining the entertainment line-up for the event is the Link ECU Team Drifts, trade stands, show cars, burnout demonstrations and more.
For full event information visit www.D1NZ.com
Written By Kenny Ruddell
Photos By Glen McNamara