David Dupont joins Honda Performance Development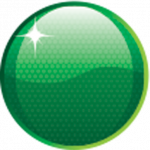 Honda Performance Development together with Wirth Research today announced the joint appointment of David Dupont to the position of International Sportscar Sales Manager across the two businesses.
The new position reinforces the companies' commitment to the global endurance racing market, highlighted by the new HPD ARX-04b coupe which is set to debut in 2015.
Dupont joined Bicester-based Wirth Research in November 2012, bringing with him a wealth of motorsport business development experience.
His previous roles include Sales Director at Performance Friction, Business Development Director at Hewland Engineering and Aftersales Project Manager at Prodrive, where he worked for 20 years.
"We're delighted to welcome David in this joint initiative, which further strengthens our customer support infrastructure," said Steve Eriksen, HPD vice president and COO.
"The design and technology under development will be applied to our stunning new sports car being brought to the market and David is now in the enviable position of presenting this creation to endurance teams around the world. I look forward to seeing our cutting-edge designs racing to victory."
Nick Wirth President of Wirth Research, said: "David brings a wealth of experience and knowledge gained from a career which has encompassed the motorsport spectrum to this exciting new project that will see our car designs competing from 2015 onwards in all the major sports car championships around the globe."
"The combining of this new appointment and my existing role as Head of Business Development at Wirth Research reflects the strength and importance of the close technical collaboration between HPD and Wirth internationally," Dupont said.
"This is an exciting new chapter for the companies, which already boast countless joint wins and numerous international championships. I'm looking forward to building on these successes to ensure our continued leadership in this market sector."