Cox has podium finish in his sights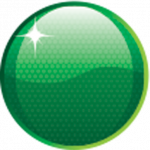 After an impressive finish at Rally Whangarei winning leg 2, Cox is looking to continue that success at Rally Otago, Round 2 of the New Zealand Rally Championship. 
Rally Otago is an iconic rally that attracts international drivers and after missing the event last season Cox is looking forward to getting back onto Otago's fast cresty roads. Also with the long 42km and 50km stages, Cox has been putting further emphasis on his fitness heading into this event to ensure optimum concentration for these stages. 
"Rally Otago is an event that requires huge trust between a driver and co-driver and with the relationship Sarah and I are developing I have no doubt that we can achieve great results at this event," reveals Cox. 
A lot of work has been completed by the whole Cox Motorsport team since the last event, thoroughly stripping the Taslo Engineering Mitsubishi Evo X to ensure there was no hidden damage after the Rally Whangarei slip up. The team have also worked hard on the car with numerous test days to rectify the problems with the brakes experienced at Rally Whangarei. 
"It takes a lot out of your confidence when you have problems with your brakes. You are trying to push your car to the limits and you need to have confidence in your car that it will stop when you need it to," states Cox. 
The action gets underway at 8.00am Saturday 10th May and covers 286km of competitive stages over the two days of rallying, with a mixture of old and new stages. Cox is hoping the team's preparation before the event will lead to a podium finish.