Conway takes victory at Long Beach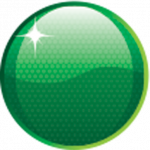 Mike Conway secured his second victory in four years at the 40th Toyota Grand Prix of Long Beach in California yesterday.
Making his second start for Ed Carpenter Racing, he disappointingly qualified the No. 20 Fuzzy's Ultra Premium Vodka Chevrolet 17th on Saturday.  However, Conway overcame a broken front wing sustained at the start of the 80-lap contest, and with a great strategy and a little bit of luck, charged his way to the front of the field.
The road/street course specialist was then left chasing Scott Dixon over the final few laps after Hunter-Reay caused an earlier seven-car accident that took out the front three cars. Dixon then had to stop for fuel with two laps to go and Conway was able to hold of Will Power to secure the victory for the second time in four years.
"I'm still trying to take in the fact that we just won Long Beach again," said Conway, 30. "After Saturday's disappointing qualifying run, I just didn't know what to expect today. But our team established a good game plan for the race.  And it worked out perfectly in the end. You never know where you're going to be, so you just have to push as hard as you can all the time. The ECR guys did a fantastic job in the pits and we did get some breaks in the race as a driver usually does when he wins but I still can't believe I have now won it twice in the last four years."
Conway will be back competing in the UK with Millennium Racing in the World Endurance Championship this weekend. He will then return to the US for the third round of the Verizon IndyCar Series season, which takes place April 25-27 at Barber Motorsports Park in Birmingham, Alabama.