Competitive fields entered for Victorian Motor Racing Championship opener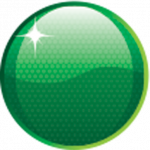 The Victorian Motor Racing Championships return to the nation's action track, Winton Motor Raceway this weekend, 7-8 March, with competitive fields entered for each of the eight categories on the program.
Some of Victoria's most popular state-level classes will feature at the race meeting, headlined by the Improved Production category with 20 entries. Front-runners are likely to include Andrew Rhodes-Anderson and Troy Lloyd in their V8 Holden Commodores, but Winton's technical layout will also suit the smaller, lighter and more nimble cars such as Bruce Henley's Mazda RX7, Robert Wilson's Suzuki Swift GTI and Simon Phillips' rapid Datsun 1200 Coupe.
Formula Vee always produces a good show at Winton and defending Victorian Champion Matt Stubbs will head into the weekend as the favourite, and be looking to bounce back from a non-finish in the Wakefield 300 endurance race last weekend. Stubbs will face opposition from Mitch Quiddington, Heath Collinson and James Dean.
The Porsche 944 Series will again open its season at Winton, with regular front-runners Chris Lewis-Williams, Vince Misuraca and Cameron Beller on the entry list. Another driver to watch will be Lee Partridge, who has made the transition from Under 2 Litre Sports Sedans.
Another one-make category on the program is the Victorian Excel Series, which continues to increase in popularity thanks to its affordability. Reigning Champion Jarrod Tonks returns, as does runner-up Nathan Blight, while HQ Holden racer Brendan Avard has also entered.
The Liqui-Moly Vic V8s have grown exponentially since their introduction in 2013, producing classic Australian Ford versus Holden racing for those on a budget, as well as providing a home for superseded Commodore Cup cars.
Holden driver Mark Kakouri emerged victorious in last year's series but will be challenged by fellow Holden drivers Graeme Meer and Glenn Bethune. Among the Ford brigade, Victor Argento will be fast in his beautifully-presented XB Falcon Coupe, while Garry Shipton has entered a 1966 Mustang.
Defending BMW Drivers Cup Champion Sean Bell will be aiming to kick off his title defence in style aboard his BMW E30 325i. Sean will be full of confidence after his stunning ninth place outright with father Graeme Bell in last year's Winton 300, while regulars Brian Bourke, Stan Armstrong and Geoff Bowles can also be expected to run at the front of the one-make BMW racing category.
The PRB Clubman series returns to Winton with the bulk of the field making the journey from New South Wales. The category has a history of producing close racing, especially with the handicap/reverse-grid format for the weekend's second race. Stuart Shirvington, Chris Barry and Stefan Versluis are likely to be the main contenders.
Finally, the Victorian Sports Sedan Series rounds out the program with both over and under 2 Litre vehicles on the entry list. Around Winton, the smaller-capacity cars are often faster than the more powerful machines, so drivers such as Lee Ulhorn and Steve Howard can be expected to run at the front of the field.
Spectator admission will be $10 on both Saturday and Sunday, with children under 15 free when accompanied by an adult.