Coffex to fuel Carrera Cup racers in 2015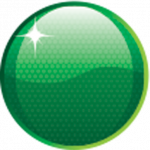 Porsche Carrera Cup Australia will continue to provide its premium on- and off-track experience in 2015 – the latter boosted by the signing of its newest partner, Coffex Coffee Roasters.
As part of the partnership, Melbourne-based Coffex will deliver a café-style coffee service within the Porsche Teams Lounge throughout the 2015 season, providing what has become an integral part of the Carrera Cup experience.
Coffex will also feature signage on every Porsche in the Carrera Cup field and branding within the Porsche Teams Lounge.
Coffex's new status at the Official Coffee of Porsche Carrera Cup Australia adds to its already fast-pace status as official coffee supplier for both the Formula 1 Australian Grand Prix and Australian Motorcycle Grand Prix.
"We're thrilled to welcome Coffex to Porsche Carrera Cup Australia. The 2015 season is shaping up to be one of the best yet with new teams, drivers and partners joining the Porsche championship," said Porsche Cars Australia Motorsport Manager Kurt Sakzewski.
"Porsche aims to deliver the best possible Carrera Cup experience at the race track. As part of this experience, our Teams Lounge facility and, more specifically, our coffee service have developed into an extremely popular and important element of the Carrera Cup championship.
"For this we have engaged a great partner in Coffex to help us continue to provide the highest standard of hospitality and the best coffee on track."
Coffex Coffee Roasters' Managing Director, Fong Loong is looking forward to this partnership with Porsche's flagship motor racing championship.
"Coffex Coffee Roasters is proud to partner with Porsche Carrera Cup as one of the key supporters of this world-class racing series. As current sponsors of the Australian Formula One Grand Prix and Motorcycle Grand Prix, Coffex shares a passion for motorsport," said Mr. Loong.
"Born in 1959, Coffex has a rich heritage in Melbourne. Locally roasted in Brunswick using European machinery, Coffex is now one of the largest coffee roasters in the southern hemisphere.
"Coffex draw on more than 50 years of experience in roasting and blending, to produce coffees of award-winning flavour. Our founding goal was to deliver premium, locally roasted and, above all, the freshest coffee to baristas and coffee lovers.
"Coffex looks forward to being an integral part of Porsche Carrera Cup and ensuring that drivers and motor racing fans enjoy some of the finest coffee from around the globe."
Coffex will officially commence its premium coffee service to Porsche Carrera Cup Australia at the championship's opening round at the Clipsal 500 in Adelaide on February 26–March 01, 2015.