Nissan ramps up V8 Supercars activation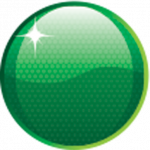 The Clipsal 500 has again proven to be a massive activation zone for brands and companies wanting to get closer to the fans.
BMX displays, pop-up tool sheds, golf driving competitions, remote control cars and even mechanical bull riding have been on offer to keep the fans engaged.
One of the most unique experiences has been put together by Nissan, who have blended the lines between the experiences normally on offer for the general fan and corporate guest.
The two-story Nissan Deck is part of their on-ground display between turns nine and 10, which incorporates vehicle displays with rock climbing, carnival activities and a reflex beep test machine.
While the general fan can participate in those activities, the deck is open to anyone wearing Nissan apparel or has a set of Nissan car keys in their pocket.
Inside, the Nissan customers can enjoy all the trappings of a full corporate box with race simulators, displays and corporate hosts – there is even a cash bar with cold beer.
"Our Navara Power Zone is a fun way to outline three of our messages for the all-new Nissan NP300 Navara – tough, powerful and smart," said Nissan's Sponsorship and Motorsport Activation Manager, Mitchell Wiley.
"Having a pre-production prototype of the new Navara here has really turned heads. It's the first official public display of the NP300 Navara in Australia and the interest in the car  has been incredible.
"Within our activation space is the Nissan Deck, which is a way for us to reward our Nissan fans and owners with a special, corporate suite-style experience and circuit view.
"Entry is free – you only need to be wearing some Nissan merchandise or show your Nissan key – and the facility has been packed all weekend. The reaction has been great and it's been nice to hear the fans say that they've almost felt spoilt by the hospitality.
"Off-track, the first few months of 2015 could not have been better.  The reaction to our #23 NISMO Nissan Altima livery has been great and our Clipsal 500 activities have all exceeded our expectations.
"We've literally had thousands of fans through the Nissan Deck and enquiry on Navara has been very high. The race team has also reported really strong merchandise sales.
"And to top that off we had NISMO win the Bathurst 12 Hour with the GT-R, so it's been an exciting few weeks for Nissan."
It is expected that the Nissan Deck will be seen at a few more events this season.