Clinton Arentz scores first Tarmac rally series win for 2015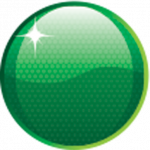 North Queensland to Victoria's Mt Baw Baw is a long haul, but well worth the effort for Mackay's Clinton Arentz, who has taken outright victory in the first round of the 2015 Australian Tarmac Rally Championship.
Arentz and co-driver John McCarthy (2009 Mitsubishi Evo X) finished 29 seconds ahead of South Australia's Tristan and Kate Catford (2006 Mitsubishi Evo IX). Last year's title winner, Victoria's Danny Traverso (2005 Mitsubishi Evo IX), finished third for the weekend, with the help of well-known driver, Steve Glenney in the co-driver's seat.
"It's a fabulous result and well above expectations," said a clearly delighted Arentz.
"My new co-driver John McCarthy did a fantastic job. He was recommended by my usual co-driver, Dale Moscatt, and considering this was effectively a 'blind date' because we only met two days ago, the result is even more satisfying.
"I always enjoy this event at Mt Baw Baw and it has been very good to me. The road is amazing to drive. It's very tricky and challenging but when you get it right, it is the best feeling. I'm really looking forward to Lake Mountain now – bring it on!"
The Mt Baw Baw Sprint utilised the access road from Icy Creek to the top of Mt Baw Baw, 120km east of Melbourne. The event was made up of 16 individual special stages run both up and down the access road for a total of 220km of competition. The final stage was a 30km 'blast' over the full distance of the road to the village.
All three crews are registered for the four events that will make up this year's ATRC, so their battle will continue at the next round, which is the Lake Mountain Sprint near Marysville in the Yarra Ranges National Park over the weekend of March 21-22.
Competitors then have to wait until the weekend of October 3-4 for their next fix (Great Tarmac Rally) before the 2015 'grand final' (Snowy River Sprint) on December 5-6.
All the ATRC events are open to modern (modified), classic (pre-1982) and showroom-spec vehicles which meet tarmac rally specifications (full rollcage etc), with both category and outright awards on offer.
Winners in the Classic division for the weekend were Canberra's Bernie and John Wilson (1972 Ford Capri Perana), while their fellow Territorians, Damian O'Halloran and Simon Winter (1987 Mazda RX7) took out Modern 2WD.
Victoria's Craig Dean and Jenny Cole (2013 Ford Mustang Shelby GT500) grabbed the honours in Showroom 2WD while Arentz and McCarthy had bragging rights for Showroom 4WD.
This year's championship will be decided on the points tally from three rounds, allowing anyone with a less-than-perfect round to drop one. However, those who do all four events will be eligible for a special award. Just to make things interesting, the final round (Snowy River Sprint) will carry double points, which should ensure the 2015 title chase goes down to the wire.
Last year's outright title win went to Danny Traverso and Bernie Webb in a 2005 Mitsubishi Evo IX. The classic crown was won by brothers Robin and Peter Lowe in a 1971 Datsun 240Z. The 2WD category title went to Charlie Nott and Roger Harrison (1998 TVR Chimaera) while 4WD honours went to Clinton Arentz and Dale Moscatt in a 2009 Mitsubishi Evo X.
2015 MT BAW BAW SPRINT (February 21-22)
Outright Results (top 10)
1 Clinton Arentz/John McCarthy Mitsubishi Evo X 2:21:51.40
2 Tristan Catford/Kate Catford Mitsubishi Evo IX 2:22:20.50
3 Danny Traverso/Steve Glenney Mitsubishi Evo IX 2:24:43.50
4 Barrie Smith/Jan Smith Audi TT RS 2:26:41.10
5 Craig Dean/Jenny Cole Ford Mustang 2:28:06.70
6 Glyn Crimp/Frank Brookhouse Audi TT RS 2:29:06.00
7 Greg Burrowes/Rhonda Burrowes Mitsubishi Evo X 2:32:45:40
8 Tristan Stirling-Cameron/Stuart Clarke Renault Megane 2:35:00.00
9 Ralf Merkel/David McMillan Mitsubishi Evo VIII 2:36:10.70
10 Bernie Wilson/John Wilson Ford Capri Perana 2:36:12.70