Clash of Sports Sedan titans set for Winton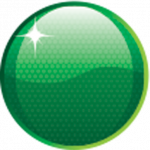 MEDIA RELEASE: Kerrick Sports Sedans – A wide array of contenders will line up to battle it out for glory in front of the V8 Supercars crowd when the Kerrick Sports Sedans hit Winton.
Reigning and eight-time champion Tony Ricciardello will lead the 23-strong field to the Victorian facility after claiming the round one victory in the #5 B&M Ricciardello Motors Alfa Romeo GTV.
He will be joined in battle by a wide range of competitors, including six-time champion Kerry Baily (Rent Depot Aston Martin), young up and comers Tom Randle and Steven Tamasi (Kerrick/CKAS SAAB and Domain Prestige Homes Calibra respectively) and V8 Supercar Holden Racing Team enduro racer Jack Perkins.
While this weekend's field is a mix of both regular and new faces, a notable absentee will be two-time champion Darren Hossack, for who Perkins is substituting in the #4 Auto Union Deutsche Audi A4 following his speedway incident in early April which has seen him sidelined with two injured knees.
Tony Ricciardello – Reigning and eighth-time Kerrick Sports Sedan Series Champion, 2015 Round One Winner – #5 B&M Ricciardello Motors Alfa Romeo GTV
"The numbers are obviously good for the teams and it is great to be getting the category out in front of the V8 Supercars crowd and get some exposure for ourselves, the category and its sponsor Kerrick as well as everyone else who has supported the Series.
"Getting a clear lap in qualifying is going to be very important with not a lot of track time and some more traffic on the track, but I am confident we will be able to set down a good lap and take it from there.
"It is pretty disappointing for Darren to not be there this weekend and to have had his incident, but it is going to be exciting to have Jack in the car – he has been driving in a few different categories lately and seems to be at his peak, so it will be great to see him in the category.  With a range of new faces, I am becoming a bit of an old fella in the category! Hopefully we will have some exciting racing."
Steven Tamasi – 2015 Round Two Runner-Up – #9 Domain Prestige Homes Holden Calibra
"I raced at the Winton V8 Supercars round last year (as part of the Victorian Sports Sedan Series) and won four from four races.
"The atmosphere with the amount of spectators on-track was nice and hyped and I really enjoyed it. With a larger field on track for this event it is going to be important to get clean air for your hot lap, but there are some great names to race against and I am looking forward to it.
"It is extremely unfortunate that we won't see Darren Hossack with us at this round, he is a great and well-respected driver and I wish him all the best for his recovery, but I am glad that John Gourlay (car-owner) was able to organise Jack Perkins to take over the Audi and it will be really interesting to see him in action."
Tom Randle – 2015 Round Two Third-Place – #93 Kerrick/CKAS SAAB
"I am very excited to be racing at my home test track as a support category to the V8s, and to be a part of showcasing this terrific category in front of what is sure to be a large crowd.
"It is going to be interesting to see how the larger field will affect our strategy for the weekend with limited track time meaning we will be straight into qualifying after just one practice session, and traffic will also play a key part.
"While we get ready for this weekend, I would like to send my best wishes to Darren as he continues to recover – I was really looking forward to racing against him this season. In saying that, it is going to be very thrilling to have someone of Jack's experience in the series in a very competitive car – I think we should be able to challenge him and Tony for the wins this weekend!"
Kerry Baily – Six-time Kerrick Sports Sedan Series Champion – #58 Rent Depot Aston Martin DBR9
"There should be a huge crowd this weekend and I can only hope that the weather stays fine. From what I have seen so far with every support event televised on Foxtel I am looking forward to the overall exposure for the category and It is gret to see more cars on the grid.
"With Darren out of the #4 I am sure Jack will adapt quickly and be on the pace early. So far 2015 certainly hasn't been Darren's year as he showed incredible speed at round one before a fire and a puncture ruined his day and then came the speedway crash to ruin his year – I wish him a speedy recovery however I do know from close experience that his injury could take some time to repair."