Civic Type R out to emulate predecessors at Thruxton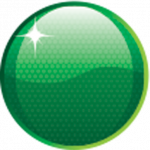 MEDIA RELEASE – Honda Yuasa Racing – Honda Yuasa Racing returns to the scene of some of its greatest successes this weekend (9/10 May), when the Dunlop MSA British Touring Car Championship speeds into the country's fastest racetrack, Thruxton – Honda UK's 'home' event.
The Civic has indubitably been the car to have around Thruxton in recent times, and the team has averaged two victories a year there over each of the past four seasons, with Gordon Shedden tallying five triumphs and team-mate Matt Neal adding another three. Between them, the duo have collected ten career victories in Hampshire.
In 2013, Honda Yuasa Racing achieved a spectacular clean sweep, and now with the striking Civic Type R at its disposal and three wins from the opening six races of 2015, the squad is eager to maintain momentum.
Although both drivers will enter the third race meeting of the current BTCC campaign carrying significant success ballast in-line with their championship positions – Neal leading and Shedden a close third – the new Type R's composed chassis and strong engine leave them in confident spirits about their chances next weekend.
Matt Neal:
"We've got our heads down and are working hard on the car, because we know there's still plenty of room for improvement – but we're feeling positive. I'm looking forward to Thruxton; it's traditionally been a happy hunting ground for us and the new Type R is monstrous through the high-speed areas, which is what this circuit is all about. That should definitely play to our strengths. Thruxton is old-school; it's proper flat-out, hang-onto-your-hat territory – very much a drivers' track and a tremendously enjoyable challenge. I was carrying a similar weight going into Donington Park, so I'm hopeful we can start somewhere inside the top six or eight at Thruxton and move forward from there."
Gordon Shedden:
"We've had some brilliant results so far this season that have exceeded expectations – and long may they continue – but we need to keep on pushing the boundaries so we stay at the sharp end in this fast-moving championship. Historically, we've had a great run at Thruxton – it's always been one of our stronger circuits and every Civic we've raced has been fantastic in any trim round there. The chassis balance of the road-going model gives us a superb starting-point. Even though Matt and I will both have a lot of ballast in qualifying, we've got a good understanding of what we need to do to make the car work there. The target is to qualify inside the top six next weekend; with the weight we're carrying in the car, anywhere further up than that would be a proper result."