Circuit change for Manfeild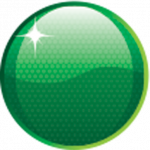 Transformation of the Manfeild race track extension into a standalone arena with emergent potential as a driver training facility with specialist features unmatched in New Zealand is weeks from concrete realisation.
The installation in August of a dividing barrier alongside the main circuit's back straight is a key change that turns a conjoined layout into two distinct areas that from now on can be used simultaneously, a first-time plus that opens the door to new commercial opportunities.
It might also rekindle memory, among older race fans, of when a permanent boundary fence ran along the straight. This came down when the 1.48km extension was created in the 1990s.
Manfeild Park Trust chief executive Heather Verry says the new barrier comprising 102 four metre long and 1.2 metre high individual concrete blocks represents a huge positive for the facility's ongoing development.
"The current layout in which the extension and main circuit are not only linked but also separated by largely open space has prohibited both being used simultaneously due to the potential of a vehicle leaving one and arriving on the other.
"Those issues simply disappear with a suitable barrier bisecting those areas.
This is an improvement which is eagerly awaited and we wanted our circuit users to know that the opportunity is now just around the corner and that we are now taking bookings for its use."
Despite weighing four tonnes apiece, the blocks are designed to be easily and quickly moved to partially or wholly re-establish the open area format as required.
The barrier is at the forefront of motorsport safety technology – in fact, it has already been tested in that environment. The blocks were created for the Hamilton street race and became surplus to that requirement when the V8 Supercar circus moved back to Auckland.
Reuse at Manfeild can be seen as an example of prudent spend and good practice recycling; making wholly new blocks would have been much more expensive and time-consuming.
Mrs Verry says the installation is a key step toward the eventual realisation of Manfeild Park Trust's intention to reshape the track extension into a state-of-the-art zone for demonstrating latest automotive safety and accident-precluding technology.
In the meantime, it becomes even better-placed in an immediate use driver training role as a purpose-designed area where all skill levels – from beginner to expert – can be accommodated.
Alternately, it is also expected to continue as an alternate test ground for motorsport users not wishing to venture onto the main track.
"This is our 'safe zone', somewhere away from the public roadscape – a place where drivers can develop full understanding and trust in this technology and also learn limit-handling techniques that might help them avoid having accidents."
The extension was built by the Manawatu Car Club during the circuit's previous administration with expectation that it would enhance Manfeild's international event hosting hopes.
However, it was shown to be deficient for broad motorsport usage.
Four years ago the Trust purchased a Kawa Kawa Rd property adjacent to the circuit extension to allow fully separate access.
The divider will be installed on August 18-22, during which time the circuit will be closed.