Chris Birch brings big KTM to contest Repco Race to the Sky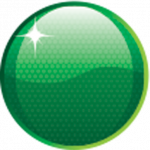 Red Bull-backed extreme enduro motorbike racer Chris Birch is taking on Repco Race to the Sky as his next big challenge.
The professional rider was in Queenstown last week, testing tyres on the KTM 1190 Adventure R machine he'll use for his debut attempt at the famed Cardrona Valley hillclimb event which runs over the weekend of 18 and 19 April.
"I wanted to do Repco Race to the Sky as soon as I heard the event was coming back," said Birch.
"When I was invited, my immediate answer was 'hell yes!'"
In the earlier years of his career when the Race to the Sky ran from 1998 to 2007, Birch always followed the events' results.
"I'd watch it on TV or follow it however I could. It's a wicked course and I've ridden up the road as part of a few trials rides," Birch said.
The 1190cc KTM off-road touring bike that Birch will race puts out 150 hp.
"Yeah, it's very different to the 50 hp KTM 350 I normally use for events like the Red Bull Romaniacs 5-day endurance test.
"I've actually had it for quite a while and not had an opportunity to use it competitively.
"It's pretty heavy so it will be interesting to see how it goes, so we've been doing some tyre testing on similar Central Otago roads over the past few days to try and find the best tyre for a bike like this which isn't usually used for competition."
Birch's 1190 cc motorcycle is by far the biggest of the four heavyweight division motorcycles entered for the 2015 Repco Race to the Sky – his competitors in this division are on 500, 550 or 600 cc machines.
Birch's entry completes a 20-strong motorcycle class.
The two-wheel racers take on quads, off-roaders, the unlimited cars like Monster Tajima's Super 86 and the four different divisions of rally cars, with a total of 105 confirmed entries.
Mike Sentch, general manager of Highlands Motorsport Park and heading the team organising the revived Race to the Sky event after a gap of eight years, is rapt to have a competitor of Birch's calibre entered for the world's longest gravel hillclimb.
"While it will be a new event format for Chris, we're looking forward to the battle in the motorcycle class between Chris and established, returning front-running riders like Aucklander Nathan McAlwee and Invercargill's Craig Hyde," Sentch says.
"There have always several motorcycles in the top ten at previous Race to the Sky events and there's no reason to expect things will be different this year.
It's going to be one heck of a race to secure that King of the Mountain trophy!"
The 18-19 April running of Repco Race to the Sky takes place in the Cardrona Valley, Central Otago. General admission tickets are available online from Ticket Direct – simply search for Highlands – or from the Highlands Motorsport Park offices.
Full details about the event, including camping and corporate hospitality options, can be found on the event website http://www.racetothesky.co.nz/, or visit the Facebook page https://www.facebook.com/HighlandsMotorsportPark.