Castrol Footkhana pits Neymar v Ken Block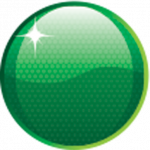 In a world first, Castrol, one of the world's leading lubricant brands and Official Sponsor of the 2014 FIFA World Cup, has brought together the pioneers from the worlds of football and motorsport to create Castrol Footkhana; an innovative experiment that sees Brazilian star Neymar Jr take on new Castrol Ambassador and global rally icon Ken Block.  
In this challenge an unexpected series of events unfold, as Ken and Neymar Jr push the boundaries of performance and attempt ground-breaking new skills.
In Castrol Footkhana, Castrol continues its proud history of fuelling pioneers by bringing together the most innovative performers in their respective fields. You have Castrol Ambassador Neymar Jr leading a team of world champion freestyle footballers against Ken Block and his rally car, powered by Castrol's strongest oil, Castrol EDGE boosted with TITANIUM FST.
Ahead of the eagerly awaited 2014 FIFA World Cup in Brazil, who will come out on top – will it be the football pioneers led by Neymar Jr or stunt driver Ken Block, famous for his Gymkhana series that has become a YouTube phenomenon?Castrol is offering fans across the world the chance to be amongst the first to witness Neymar Jr and Ken Block battle it out in this cutting-edge experiment in an exclusive online premiere, set to air on Tuesday 22nd April 2014. Football and motorsport fans alike can support Neymar Jr or Ken Block by registering online today at castrol.com/footkhana.
Neymar Jr, commenting on the project, said: "It has been amazing to work with Ken Block and the other freestylers, bringing our skills together in this Castrol experiment. I can't wait for football fans to see our freestyle tricks in action as we go head-to-head against Ken and his car. I hope my fans will join my team for the premiere!"
Ken Block, who will also be featuring in a number of upcoming Castrol campaigns over the next 12 months, said: "I'm stoked to be partnered up with Castrol again this season. I'm also very excited to have this opportunity to work with Neymar Jr, as well as the freestyle guys on this film. All of them are as passionate about their sport as I am about mine, so to have all of us working together on this project has made for some great results. I know my fans are going to enjoy this Footkhana film since it's a spin on my Gymkhana series that's now integrating some of the best football players in the world, which is why they should register online now for the premiere to be some of the first people to see it globally." 
A. S. Ramchander, VP Global Marketing at Castrol, said: "Both Neymar Jr and Ken Block have demonstrated amazing levels of skill in their respective sports and we see a great synergy between their pioneering spirits and what our brand stands for. Our sponsorship of the 2014 FIFA World Cup™ has given us the perfect opportunity to pair up Ken with Neymar Jr to bring to life Castrol's passion for superior performance, innovation and football."