Cassidy seeks to extend championship lead into the second half of Japan F3 series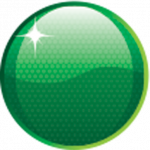 MEDIA RELEASE: interantional – Staying atop the championship is at the fore of young Kiwi Nick Cassidy's mind as he heads into the half way mark of Japan's Formula 3 Championship this weekend at Fuji Speedway.
The Petronas Team TOM's driver is the only driver this season to have made the podium every in every race, he has qualified with an average starting position of 1.5 from the seven races so far and maintained that pace all season to lead the championship by 6 points from his team mate Kenta Yamashita.
Cassidy remains confident about his chances to extend that lead as race eight and nine take him to his new 'home' track, Fuji.
Situated just minutes from TOM's F3 workshop and Cassidy's apartment during his Japanese appointment. This will be first of two race weekends held at Fuji on the F3 calendar.
"My first pre-season test in the car was at Fuji, which went fairly well, but I've got a much improved feel for the car now so I'd expect a strong finish this weekend.
:Qualifying up front has been absolutely critical for the races so far, with few overtaking opportunities, Fuji presents better possibilities to pass with a long 1km straight." says Cassidy.
All bodes well with the exception perhaps of one factor. Rain. A consideration Cassidy can't underestimate.
"Despite my time in Europe, I've actually driven a Formula 3 in the wet very few times. June is typically one of Japan's wetter months, the forecast so far is changeable, and I've never driven on wet tires used in Japan. So there's some uncertainty there, but the confidence I have in the car and the team is a strong reassurance we can get the job done at Fuji."
With eyes firmly on a win Cassidy will head into race eight with 53 points to Yamashita's 47.