CAMS and Penrite Oil strengthen ties with partnership for CAMS Australian Formula 4 Championship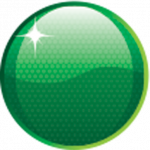 The Confederation of Australian Motor Sport (CAMS) is delighted to announce that Penrite Oil is the Official Oil Partner for the CAMS Australian Formula 4 Championship starting in July, 2015.
CAMS Chief Executive Officer Eugene Arocca stated how pleased he was to see Penrite partnering with CAMS for the open wheel development series designed for young talented drivers looking to take the next step on the FIA aligned pathway from karting to Formula 1.
"It's great support from Penrite. We couldn't be more pleased to see a reputable oil producer such as Penrite back a new category and championship that is the CAMS Australian Formula 4 Championship," Arocca said.
"2015 marks a historical moment in Australian motor sport with the beginning of this championship and for CAMS to share that with Penrite, CAMS' existing Official Partner, it's something to look forward to."
Essentially it has seen CAMS and Penrite strengthen its partnership, with Penrite named as CAMS Official Partner in 2013.
Penrite General Manager Toby Dymond was also delighted that ties between Penrite and CAMS have been further strengthen in this partnership, but also because it further proves Penrite's ongoing commitment to assist in the development of Australian motor sport.
"All of us at Penrite take much pride in the fact that not only are we suppliers of a better class of oil to motor sports of all kinds, but we support grassroots motor sport. We are always looking for a way to assist in this area. So for me it's a logical partnership to create, supporting CAMS and supporting young drivers, looking to make their motor sport dreams come true," Dymond said.
Penrite is proudly Australian and family owned since 1926 and the organisation is based on supporting activities in the area of grass roots motor sport.
This announcement comes after Hankook Tyre was named as the official supplier of tyres for the CAMS Australian Formula 4 Championship, with CAMS to make an announcement about an engine partner soon.