Buzadzic not phased by Ute rule changes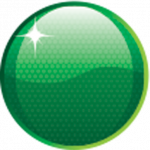 Western General Bodyworks Australian V8 Ute driver, Danny Buzadzic, says he is not fazed by a tweak to the race format for the opening round of the championship at the Clipsal 500 in Adelaide this weekend.
Buzadzic, in his Ford Falcon V8 Ute, was 18th-fastest in today's qualifying session but was pushed back to 20th due to the format.
To strengthen the rivalry between Holden and Ford, Race 1's grid consists of Holdens on one side, and Fords on the other.
After Rhys McNally, in his Holden, took pole position, Buzadzic will start from 20th, as the 10th best Ford in qualifying.
Following the session Buzadzic was disappointed he wasn't higher in the standings.
"We qualified 20th, which was around our mark, but I would have liked to be in the top 10," Buzadzic said.
"My braking was too early to go quicker and I struggled with tyre pressures throughout the session."
Tomorrow's first race will be for non-championship points with the results determining the grid for the last two races of the weekend.
Buzadzic says the format doesn't worry him and sees it as an opportunity to move into the top 15.
"When you are racing, you are racing, there will still be a lot of battles between the drivers.
"I'm here to have fun and to race."
The first race of the East Coast Bullbars V8 Ute series will be on a 2:50pm AEDT. The race will be shown live on Fox Sports 5 and on a slight delay on Channel Ten.