Brian Anderson and Wayne Twist claim Modern Sports Cars victory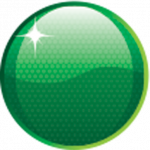 BMW M3 drivers Brian Anderson and Wayne Twist have taken the overall win in the Modern Sports Cars endurance events, the headline races for Round 2 of the Motor Racing Australia (MRA) series at Wakefield Park on the weekend.
 Anderson and Twist did not win either of the one-hour endurance races, but a third-place finish in the opener, combined with second place in Race 2, amassed them maximum points for the weekend.
 
Anderson, who won the corresponding Modern Sports Car event last year, was ecstatic about defending his crown.
 
"The M3 handled beautifully all weekend and Wayne did a very good job considering it was his first time in the car and he had never raced at Wakefield Park before," Anderson said.
 
The opening race, held on Saturday afternoon, was taken out by Richard Allen. Allen, driving solo in his BMW M3, took the lead mid-race, and held out a fast-finishing Shane Otten (sharing a BMW M Coupe with Tony Bonnano) in the final sprint to the line after a late Safety Car.
 
Allen again held a commanding position for most of Race 2, but was leap-frogged in the pit-stops by Canberra driver and former Formula Vee champion Daniel Reynolds, driving a Mazda MX5. Reynolds held on for the win, while Anderson passed Allen late-race to secure second place, and overall victory for the weekend.
 
David Bailey was lucky to emerge with only minor injuries from a spectacular rollover in qualifying for the NSW Excel Racing Series. Bailey's Hyundai Excel rolled multiple times at Turn 3; he was taken to Goulburn Hospital for precautionary scans, and released later in the afternoon.
 
Once racing for the Excels resumed, it was Nick Filipetto who prevailed after a tight tussle with his AGI Sport team-mates Nathan Gotch and Glenn Smith.
 
Formula Vee produced typically cut-throat racing with many lead changes in every race; Dylan Thomas scored wins in two of the four races, with James Horne and defending NSW Champion Tim Brook each taking one victory.
 
Doug Moss won all three Super TT races in his turbocharged Datsun 120Y, despite extreme pressure from Endree Saade (BMW M3) and Adam Burgess (Mazda RX7).
 
Accomplished female racer Linda Devlin won all three Mini races but had to work for her victories, overtaking Warren Bell in each heat.
 
Dalton Rowell dominated the Superkarts with three race wins while Daniel Deckers won the first two Mazda MX5 Cup events before retiring from the final with mechanical problems, allowing David Stone through for the win.