Bob Bell to depart Mercedes F1 team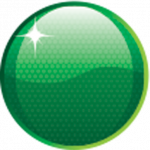 The Mercedes AMG Petronas Formula 1 Team has announced that Bob Bell is to leave his position as Technical Director.
Bob resigned his position in December 2013 and will leave the team at the end of November 2014, with the intention of pursuing new challenges outside the company.
He has held the position of Technical Director since April 2011.
Moving forward, the team will streamline its technical organisation and Executive Director (Technical) Paddy Lowe will assume the responsibilities previously held by Bob.
The role of Technical Director will not be replaced.