BMW race car up for grabs in scholarship quest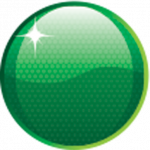 New Zealand's largest one-make car race category, the BMW Race Driver Series, has added a scholarship path to its growing line-up of entrants for the coming 2014/2015 season.
Appealing to aspiring race drivers the winning applicant will receive a package including a race ready BMW E30 2.0L to contest the six round North Island based series.
Applicants will be put through a myriad of tests on 30 August from fitness to motorsport knowledge.
Being held at the Hampton Downs motor race circuit, judging also includes how compelling their CV sells their chance of becoming a finalist.
The remaining group are then put through their paces by BMW driving instructor and motor race champion Mike Eady, with the winner announced that day.
"This is an opportunity quite unlike many other scholarship offerings where it is open to all ages and abilities.
"But as a judge one of the key criteria I'm looking for is passion.
"BMW is all about the passion of its cars, of the sport and enjoying the journey.
"The person that exudes that enthusiasm and craves being in that environment is going to do well – in everything they attempt," says Eady.
"Another key aspect is the one-make series factor – where it is driver ability that comes to the fore over horsepower or technology.
"It shows who the drivers are – so if you can win races against such a large line-up you're held as someone with significant ability.
"Overall we're looking for someone who can finish a race and regardless of where they place, say they've had fun and it was the best way to spend a weekend. It is an amateur sport and we do it for the enjoyment."
Along with the car the scholarship package includes a set of race tyres, brakes, entry fees paid, a race weekend engineer for each competition round along with a maintenance package and lubricant supplies from series backer Castrol.
The series starts mid-September, running at prominent motor race meetings during the summer season, including V8 SuperTourers, New Zealand Festival of Motor Racing, Tasman Revival and Legends of Speed events.
Able to muster competition fields exceeding 100 cars, drivers in the Castrol BMW Race Driver Series are split into one of four categories: BMW Open A (modified), BMW Open B (production), BMW 2.0L and BMW E30.
Competitors run to a code of 'culture, behaviour and discipline' to instill a level of competition balanced by camaraderie.
While prior driving experience isn't necessary Eady says those who have racecraft will find the driver testing easier: "I can see the winner come from some kind of motorsport background.
"The driver who can find the racing line and shines with a smooth calm driving technique will always have the speed come to them over the person who drives flat-out and is erratic.
'Plus I'll be testing for feedback on how they thought they went – a key factor to working with any team or engineer. Regardless of their speed, if they can provide meaningful feedback they can always move forward."
Entries close on 27 August and are open to anyone that hasn't previously contested the BMW E30 category.
Application details and further information can be found on the www.bmwraceseries.co.nzwebsite in the 'E30 Scholarship Car' tab.
The 2014/2015 BMW Race Driver Series will be made up of the following rounds:
Round        Event                Location               Dates
1          Icebreaker            Hampton Downs        13-14/09/2014
2      SuperTourer          Taupo                      27-28/09/2014
3      Sound MG             Manfeild               14-16/11/2014
4      NZFMR                      Hampton Downs   17-25/01/2015*
5      Tasman Revival         Pukekohe             21-22/02/2015
6      Legends of Speed      Hampton Downs         28-29/03/2015
*Open Classes 17-18th Feb & E30 Series 24-25th Feb