Blake's plan taking shape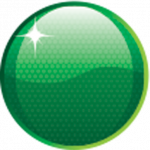 Blake Skipper has one aim this week at Valvoline Raceway; to qualify for the A-Main without having to run the B-Main.
The past two shows, we have seen Blake make the transfer to the main event after running the last chance qualifier and that is something Blake wants to change . . . immediately.
"We have to work on our qualifying. That's a definite. If we can time trial good, that will give us a better starting spot in the heat race and give is a chance at a direct transfer. It's too tiring having to run the B-Main!" Blake says with a smile.
"As it always is, the plan is to get a good roll on early and build on that. Here's hoping we can put a full night together on Saturday night."
Blake will line up against 44 other drivers in the toughest weekly competition in Australia.
And it will become just a little tougher in the month of March as Valvoline Raceway has announced a series within a series with increased prizemoney for competitors.
"It's an added incentive for sure," Blake says, "but if we just keep going out there, having fun and getting the results we have been lately then that's more satisfying more than anything. In saying that though, the money does always help!"
At the completion of this weekend, Blake will have a weekend off before getting back into it on February 21, followed by the busy month of March.
Don't forget to 'like' the Blake Skipper Racing Facebook page at www.facebook.com/blakeskipperracing for up to the minute updates on race night.
Blake Skipper Racing would like to thank the following sponsors for their support of the 2014/15 season:
Champion Spark Plugs
Bullant Performance
Fuchs
Wafflepod
Walker's Haulage
Onesteel
Awesome Racewear
Diamond Balustrades
Southern Fasteners
Abetta Glass Finish
Felsch Race Engines
Australia Wide Towing
K & W Skipper Constructions Pty Ltd