BF Goodrich tyres announced as title partner of the Sunraysia 600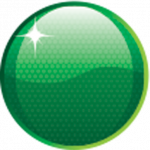 The Australian Off Road Championship has today announced long-time Championship partner, and internationally acclaimed tyre manufacturer, BFGoodrich Tires, will welcome the new season as title partner of the opening round of 2015.
Located near the Murray River town of Mildura, Victoria, round one of the AORC will be officially known as the BFGoodrich Tires Sunraysia 600 and will be held on the weekend of April 10-12.
BFGoodrich Tires has a long and successful history with the Championship, and became the official tyre partner in 2013. Since then its partners have dominated the winner's circle with victories at all ten rounds contested, including back-to-back Championship titles with Shannon and Ian Rentsch from Victoria.
Last year's Championship victory was the 7th title for the Rentsch's – all with BFGoodrich Tires.
Cedric Binoit, BFGoodrich Tires Australian Managing Director said that increasing the company's support of the Championship was a natural progression after such a successful few seasons at the forefront of the sport.
"BFGoodrich Tires is a brand synonymous with extreme performance off-road, and this is clearly demonstrated by our success in the Australian Off Road Championship.
"We are excited to be the chosen tyre partner of the Championship again for 2015," said Mr Binoit.
"The Australian Off Road Championship puts competitors to the test though some of the toughest terrain in the world, and we are proud to have helped our partners to concur this challenge. We are looking forward to kicking off the 2015 season in the best possible way at the BF Goodrich Tires Sunraysia 600."
The Keera Station course will host a total of 600km of racing over a traditional off road long course track through river country and wheat paddocks. A flowing, yet challenging track with open areas contrasted with salt bush sections, efforts have also been made to ensure a vast amount of the track is visible from the pit and spectator areas.
Steve Allen, president of the Sunraysia Motor Sport Club, welcomed BFGoodrich Tire's support of the opening round of the new season.
"This event really is going to be a worthy season opener and we are excited to have
BFGoodrich Tires coming on board," said Allen. "Everyone is excited that we're back on the national calendar after six years and the feedback so far on all of our plans and track work has been extremely positive. To now have a company like BFGoodrich
"Tires recognise that and become our event partner is a great reward for everyone who has worked tirelessly to make this event happen."
BFGoodrich Tires is one of the world's leading manufacturers of high performance off-road tyres, and has been at the forefront of tyre development since the company was founded in 1870.
With an impressive track record of off-road racing success, BFGoodrich Tires have dominated desert racing since the 1970's. They have claimed multiple wins in the internationally renowned Baja 1000, Dakar Rally, World Rally Championship, and Pikes Peak.
The BFGoodrich Tires Sunraysia 600 will be held on private property 55km west of Mildura on April 10-12. Competitors race a total of 600km, with prologue, the Top 10 Shootout and the first 200km of racing scheduled for Saturday, and a further 400km on the Sunday.
The complete 2015 Australian Off Road Championship calendar is as follows:
1. Mildura, VIC: April 10-12.
2. Finke, NT: June 5-8.
3. Waikerie, SA: July 24-26.
4. Coffs Harbour, NSW: September 11-13 (WRC)
5. Lockyer Valley, QLD: October 16-18.
For more information, please visit: www.aorc.com.au