Bentley targets two championship titles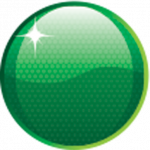 MEDIA RELEASE: Bentley Motorsport heads to the Nürburgring for the final round of the 2015 Blancpain Endurance Series (BES) this weekend (19/20 September) with the PRO Cup Teams' and PRO Cup Drivers' championship-titles both within reach.
Sitting in second place in the PRO Cup Teams' championship, Bentley Team M-Sport is looking to take a maximum score from either of its two Bentley Continental GT3s to close the nine-point gap and leapfrog the leader.
In addition, the drivers of the #7 Bentley Continental GT3 – Guy Smith (GB), Andy Meyrick (GB) and Steven Kane (GB) – will be looking to win the PRO Cup Drivers' championship. With a 15-point deficit and five drivers/driver line-ups ahead of them in the table, the challenge is tough and the car must finish on the podium to have even a chance of lifting the series' trophy.
This weekend wearing #31, a race-winning number for Bentley at the famous Brooklands racetrack in 1929, the team of Andy Soucek (ES), Maxi Buhk (DE) and Maxime Soulet (BE) is determined to end the season on a high in its identical 4.0-litre V8-powered machine and, with points from the highest scoring car counting towards the teams' championship tally, both Bentley Continental GT3s will be equally focussed on an outright race-win.
"We go into the championship finale with two titles within reach, but we have a lot of work to do to win either," commented Bentley's Director of Motorsport Brian Gush.
"Even if we win the race, we are still dependant on our competitors' results to enable us take the titles, so a lot of it is out of our hands. That means that we have to be focussed and make sure that everything within our control is executed perfectly – we can't afford to have any slip-ups."
The Blancpain Endurance Series finale at the Nürburgring starts at 14.45 local time on Sunday 20 September and viewers can watch live online at www.blancpain-gt-series.com.
Updates from Bentley can be followed live on Twitter (@BentleyComms) and regular bulletins will be issued throughout the race.
Driver Quotes
Guy Smith, car #7: "Still being in contention for the drivers' and teams' championships following a disappointing 24 Hours of Spa shows what a strong position we were in after the first half of the season and this is thanks to a fantastic effort from everyone at Bentley Motorsport. We now have more work to do to take the titles but we have all the elements needed to win this race, we just need it to all go to plan on Sunday."
Maxi Buhk, car #31: "It's always extra-special racing at your home event but to be here with the possibility of winning the teams' championship gives it that extra edge. To win the title, we need everything to go to plan but we also need some fortune on our side – hopefully running with a number that has a winning history for Bentley will give us that extra bit of luck we need!"