Bayliss teams up with FCAI for MOTO EXPO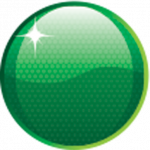 Three-time world champion Troy Bayliss has teamed up with the Federal Chamber of Automotive Industries (FCAI) in a long-term partnership with his newly formed MOTO EXPO.
FCAI is the industry organisation representing the manufacturers and importers of passenger vehicles, light commercial vehicles and motorcycles in Australia.
The all-new MOTO EXPO, which debuted in Brisbane last month, will provide Victoria with its largest ever motorcycle exhibition with over 30,000 square meters of display and entertainment space to showcase the largest display of new motorcycles.
Bayliss said MOTO EXPO provided the motorcycle industry a fresh approach in exhibiting to consumers.
"We are excited to be bringing MOTO EXPO to Melbourne," said Bayliss.
"The feedback from Brisbane was very positive and we look forward to delivering another market leading motorcycle exhibition that will showcase the industry in the best way possible." 
.
MOTO EXPO Melbourne presented by InsureMyRide, will be held at Melbourne Showgrounds on November 28 – 30.
"The Melbourne Showgrounds provide the perfect location with the major exhibition halls and outdoor entertainment areas all joined to ensure both the visitors and exhibitors can enjoy the show.
"I look forward to announcing some special guests for MOTO EXPO Melbourne along with a fresh and exciting entertainment line-up."
Troy Bayliss Events has confirmed a number of event features for MOTO EXPO Melbourne including; Australia's largest display of new motorcycles, Australia's largest vintage, custom, classic and performance motorcycle displays, a huge line-up of live motorcycle entertainment from Australia's top riders and demonstration runs from Bayliss himself.