Armstrong second at Winter Cup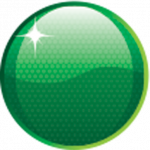 Kiwi karter Marcus Armstrong has proved a fast learner, finishing a close second to works Tony Kart teammate Nicklas Nielsen at the big (240 competitors over four classes) Winter Cup meeting at Lonato in Italy over the weekend.
Armstrong's KF class kart field of 39 included drivers from 20 countries, including three from Australia.
The result comes after the 14-year-old from Christchurch qualified tenth but retired from the Final with an engine problem at his debut meeting in Europe, then qualified seventh and finished sixth at the second.
"A great way to finish a hard week, making it a 1-2 finish for Tony Kart," Armstrong said after the Final "Sights now set on the WSK Gold Cup next weekend."
So far this season Nicklas Nielsen has been the pace-setter in the KF class.
This time Armstrong was right with him, topping the time sheets in three of his four practice sessions before a 7-4-4 run through the heats, a strong sixth place in the Pre-Final then the standout second in the Final.
Pre-Final winner Mark Litchfield (CRG/TM) from the UK grabbed an early lead in the all-action Final but soon came under attack from Nielsen (Tony Kart/Vortex). Contact between the pair saw Nielsen slip back with Felice Tiene (CRG/Parilla) recovering third from Juan Correa (Energy/TM) and Armstrong (Tony Kart/Vortex) following him through for fourth.
Nielsen slowly closed on Litchfield again and eventually got past for the lead and Armstrong took advantage of a pitched battle between Tiene and Litchfield to pass both for second place, with Tiene eventually also getting past Litchfield – who was later DQed – the latter's place in the order being taken by fellow British driver Oliver Hodgeson (Kosmic/TM).
Qualifying practice
1. Nicklas Nielsen (Denmark) 44.437
2. Alexander Vartanyan (Sweden) 44.576
3. Ben Barnicoat (Italy) 44.669
4. Sasakorn Chaimongkol (Germany) 44.691
5. Mark Litchfield (UK) – 44.723
6. Karol Basz (Italy) 44.727
also
13. Marcus Armstrong (NZ) 44.795
Qual Heat 1
1. Nicklas Nielsen (Tony Kart/Vortex/Bridgestone)
2. Felice Tiene (Crg/Parilla/Bridgestone)
3. Ben Barnicoat (BirelArt/Parilla/Bridgestone)
4. Oliver Hodgeson (Kosmic/Tm/Bridgestone)
5. Mark Litchfield (Crg/Parilla/Bridgestone)
6. Dionisius Marcu (Crg/Parilla/Bridgestone)
7. Marcus Armstrong (Tony Kart/Vortex/Bridgestone)
8. Leonardo Lorandi (Tony Kart/Vortex/Bridgestone)
9. Tuomas Haapalainen (Croc Promotion/Tm/Bridgestone)
10. Pedro Hiltbrand (Crg/Parilla/Bridgestone)
Qualifying Heat 2
1. Nicklas Nielsen
2. Mark Litchfield
3. Felice Tiene
4. Marcus Armstrong
5. Alexander Vartanyan
6. Tuomas Haapalainen
Qualifying Heat 3
1. Nicklas Nielsen
2. Mark Litchfield
3. Felice Tiene
4. Marcus Armstrong
5. Martijn Van Leeuwen
6. Tuomas Haapalainen
Order after qualifying heats
1. Nicklas Nielsen
2. Ben Barnicoat
3. Felice Tiene
4. Litchfield
5. Karol Basz
6. Marcus Armstrong
Pre-Final
1. Mark Litchfield
2. Nicklas Nielsen
3. Felice Tiene
4. Juan Correa
5. Martijn Van Leeuwen
6. Marcus Armstrong
Final
1. Nicklas Nielsen 15:25.883
2. Marcus Armstrong +2.610
3. Felice Tiene +3.371
4. Oliver Hodgeson +6.746
5. Ben Barnicoat +8.364
6. Benjamin Lessennes +9.203