Armstrong returns to Europe for Rotax round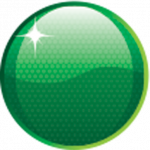 Newly-crowned New Zealand Rotax Max Junior champion Marcus Armstrong leaves Christchurch for Italy today to prepare for the second round of this year's Rotax Max Euro Challenge over the May 31-June 1 weekend.
"I fly to Hong Kong first then Milan where I arrive on Friday," the 13-year-old Armstrong said.
"We've got testing at the track this weekend then we're at the track again from next Wednesday and Thursday with qualifying and heats on Friday and racing on Saturday and Sunday."
Armstrong, who is driving an Alonso kart for top British team Dan Holland Racing, had a strong start to this year's four-round European series at Genk in Belgium last month, setting the 10th quickest time in his qualifying practice group, ranking him 20th out of the 72-strong field.
A shunt and resultant DNF in the Pre-Final – which he started from P6 on the grid and in which he had got as high as third before it was red-flagged and re-started – saw him start the Final from P31. But in one of the drives of the event he managed to get back up to 17th place at the flag.
It was Armstrong's own decision to contest the Euro Challenge this year and he says that, if anything, the level of competition is even higher than he experienced at the Rotax Max category's Grand Final meeting in the United States last year.
As such he was happy with how well he fared at the first round but says raw speed is only part of the equation.
"I would love to get a podium this time but it's not just about having pace. Everyone is quick over there so you can't really guarantee a result. But I've got a good team behind me and I've got a chassis that works well on the track surfaces they have over there so I'd like a podium and if I play my cards right I can definitely do it."
Armstrong, the son of businessman and racer Rick Armstrong, has raced at the top level here in New Zealand since he started karting, and now has three National Sprint titles as well as titles from the South Island and National Schools' events to his name. But he says racing in the Euro Challenge is something else again.
"The tracks are completely different for a start, very fast, very smooth and with crazy amounts of grip, and you put on a new set of tyres every two sessions, just like Formula 1."
Joining Armstrong on the trip are friend and former kart ace Jayden Dodge and mentor John Hamilton from Christchurch's WKS kart shop.
Once the second Euro Rotax series round is over the trio will be straight back on an aeroplane to be back in New Zealand in time for the next round of the local Rotax Max Challenge series which the KartSport Bay of Plenty club is hosting at Te Puke's Fagan's Valley Raceway over the June 7-8 weekend.