AORC Protected by ARMOR ALL in 2015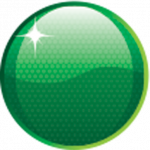 ARMOR ALL has today been announced as a partner of the Australian Off Road Championship (AORC) for 2015, beginning at the season opener in Mildura, Victoria April 10-12.
In addition to being the Official Car Care Products Sponsor, ARMOR ALL will also be the exclusive naming rights sponsor of the ARMOR ALL Pole Position Award at each of the 5 rounds of the Championship.
The team with the fastest prologue or shootout time will receive $500 in prize money.
2014 saw 4 different fastest qualifiers across the 5 rounds, so this new incentive will prove very exciting for those looking for bragging rights at the start of each race.
ARMOR ALL is a proud sponsor of motor sport in Australia supporting the V8 Supercars Championship, V8 Utes Racing Series, the ECB Australian Rally Championship and Coates Hire Rally Australia.
Armored Autogroup Australia Senior Vice President & Managing Director – Australia & New Zealand, Paul Blair, said: "We are excited about partnering with the AORC and we see the huge audience of loyal fans as a great way to promote our range of products and to help people protect their cars both on and off the track."
ARMOR ALL is Australia's trusted car care products market leader because of the protection it provides and the satisfaction it gives car owners.
ARMOR ALL's unique formulations are developed specifically for Australia's conditions, including the tough environments that comprise the racetracks of the spectacular Australian outback where the AORC competes.
For more information on ARMOR ALL head to www.armorall.com.au. For inquiries about ARMOR ALL please contact [email protected] or 0429 084 635.
The 2015 Australian Off Road Championship consists of 5 rounds across 5 states, commencing in Mildura, Victoria, on the weekend 10-12 April.
The complete 2015 Australian Off Road Championship calendar is as follows:
1: Mildura, VIC: April 10-12.
2: Finke, NT: June 5-8.
3: Waikerie, SA: July 24-26.
4: Coates Hire Rally Australia, Coffs Harbour, NSW: September 11-13 (WRC).
5: Lockyer Valley, QLD: October 16-18.