ANDRA Drag Racing Pisalidis claims first Aeroflow win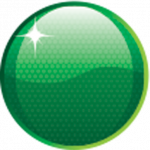 ANDRA Gold Christmas Trees were handed out and records were smashed in an memorable weekend of racing in Round 6 of the Aeroflow Sportsman Drag Racing Championship.
 
The X-Champs provided some upsets across the board and one man not expecting to be standing on the podium was Victorian Peter Pisalidis who won his first ever ANDRA Christmas Tree of any colour in Competition.
 
Pisalidis lifted the front end in what would be his solo victory lap after the record setting Alistair McClure could not stage due to damage sustained in the semi finals.
 
Bouncing higher with each press of the pedal Pisalidis aborted the run to cruise to a first ANDRA Championship win, but that wasn't enough to dampen the excitement.
 
"It feels surreal, it hasn't sunk in yet," said Pisalidis. "The last thing on my mind this weekend was getting to the final with such a tough field in Comp including the top nine cars in the country."
 
"And with the top four cars running so far under the index, coming out here I thought if I can qualify five or six, I'd be ecstatic but we qualified third. We ran really well, really hard. We were lucky to do that so what can I say? It's surreal."
 
Although McClure could not front for the final he did manage to reset the BB/AA record along the way smashing the previous mark of 6.450 with a 6.383.
 
Also in Competition, Kyle Putland reset the A/A record to 6.702 but a red light ended his run in the semi finals after looking very strong all weekend.Domenic Rigoli took home the honours in Super Compact with a final win of 6.85 on a 7.29 index after George Rehayem shut down prior to staging. In the process Rigoli reset the CC/SC ET and mph records to 6.851 and 198.03 mph.
 
Les Heintz took home the tree in Super Stock defeating a red lighting Clint George with an 8.46 on an 8.69 in the final.
 
Heintz himself reset the B/MP ET record to 8.398 while Darren Parker broke his own B/APA record to establish a new mark of 7.342. Rob Nunn claimed both records for B/AP pushing the ET to 7.213 and the mph to 188.81.
 
Darren Schuster would break the D/AB mph record in Competition Bike with 157.43 but his 9.06 on an 8.82 was not enough to defeat Blair Pennington in the final thanks to a 9.36 on a 9.37.
 
The final records to fall were the ET and mph marks for AA/MA as Andrew Musgrave put down a 6.375 and 219.22 mph but it was his round two opponent Peter Brown who would go on to claim the X-Champs title on a solo 8.29 on a 7.62.
 
In other action Les Rodgie defeated a breaking out Rodney Hansen with a 6.80 on the 6.75 to win the Supercharged Outlaws final.
Steve Fowler took home the gold in Super Sedan with a 6.92 on the 6.90 defeating current number one Johnny Kapiris with a red light run of 9.86 on the 9.89.
 
Kevin Cleeve, who was consistent all day, won the Modified Bike final with an 8.62 on the 8.72 from Joe Khoury who left the line .042 seconds too soon to eliminate himself on a red light.
 
Joe Jurkovic would break out with an 11.05 on the 11.12 leaving Stan Nikitaras to claim victory in Super Street with a near perfect 11.13 on the 11.12.
 
Dale Duffy defeated Toby Austin with a holeshot win thanks to an 8.11 on an 8.05 from an 8.07 on the 8.04 to win the Junior Dragster final.
 
And finally reigning Super Gas champion Matt Forbes sent off his current '27 Ford roadster in style before debuting his new vehicle with a near perfect 9.91 to preserve his current undefeated streak stretching back to September 2012 as David Gauldie broke out by one hundredth of a second.
 
The next round of the Aeroflow Sportsman Drag Racing Championship moves onto Willowbank Raceway for the running of the Fuchs Winternationals June 5-8, 2014.