Airwaves Racing ready for Donington Park return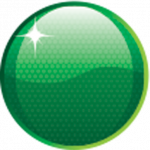 Airwaves Racing is hoping for a return to winning ways when the Dunlop MSA British Touring Car Championship (BTCC) arrives at Donington Park circuit this coming weekend (19/20 April).
Donington Park has been the scene of success for Airwaves Racing in past seasons, with Mat Jackson steering the Mountune-powered Ford Focus ST to victory here in 2011 and 2012. Likewise, team-mate Fabrizio Giovanardi will be looking to add a sixth podium to his past BTCC triumphs at the Derbyshire track.
Crabbie's Racing driver Jack Clarke made it a trio of solid finishes during his debut BTCC at Brands Hatch, with his best drive of the day justly rewarded with P17 and his third top twenty result of the weekend. Having made good progress over the course of the opening three races, Jack stamped his mark on challenging for this season's Jack Sears Trophy award and is looking to continue that success into this weekend.
Heading into the second BTCC event of the 2014 season, Airwaves Racing currently lies fifth in the overall Teams' and Independents' trophy. However, the Kent-based squad is confident that a better run of luck can yield a stronger performance during the next BTCC instalment and elevate Airwaves Racing further up the standings.
This weekend's action gets underway at Donington Park on April 19/20. Live coverage of Sunday'sevents will be shown on ITV4, itv.com and also in HD from 10.30am – 6pm, with itv.com featuring live streaming online of Saturdays qualifying session between 3.40 and 4.10pm.
Team Manager Oly Collins said: 
"We're looking forward to Donington this weekend. Brands Hatch proved to be very close between all of the teams and we're confident that we'll be competitive at Donington from what we saw last time out. We came out of Brands Hatch relatively comfortable which has enabled us to do some more work on car set-up in the short break between and hopefully it'll pay dividends.
"Donington is a great circuit which can really show all aspects of the car with lots of high and medium speed corners with some heavy braking areas too. I think it will suit the Motorbase Focus ST and we hope to open up our silverware account this weekend."
Airwaves Racing driver Fabrizio Giovanardi said: 
"This weekend will hopefully be better for us. We had a big analysis of the car after Brands Hatch and with the changes we have made for the set-up we should have a much more balanced car – especially in qualifying where we need to make the biggest improvement. If you can get out in front in qualifying then that is 80% of the work done.
 
"I am aiming for podiums this weekend and to come away with points. If a win comes then that is great, but if it doesn't that is also ok. I'm quite far away from the top at the moment but it's a long championship, we are only in the second weekend – I'm looking for points this weekend and just to be back in the fight."
 
Airwaves Racing driver Mat Jackson said: 
"Taking the positives away from Brands Hatch; qualifying was a lot better than it has been before. P9 didn't really tell the whole story – we were only two tenths off pole so I'm confident that with a few tweaks we can extract more time out of the car.
 
"We're in good shape. We have a few things to try, but it's more about building on what we already have this season rather than shooting from hip. The podium should be within reach this weekend, that's where we need to be and we're in a lot better position. I'm feeling confident and Donington will hopefully prove to be a good event for us."
 
Crabbie's Racing driver Jack Clarke said: 
"I am very excited for Donington this weekend and can't wait to get back into the car; at the end of the Brands weekend I wanted to do it all over again!
"We showed a positive rate of improvement during the opening three races and I am looking forward to continue and maintain that into Donington."