Ackland wins SA Hillclimb Championship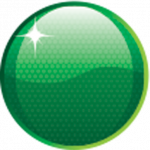 Greg Ackland has taken out the 2015 All-New Mazda MX-5 South Australian Hillclimb Championship after two days of intense competition at Collingrove.
Running his self built Ninja GA8 Ackland was able to go one better that his runner-up position last year to secure his first SA title.
With 11 runs over the two days of competition and the best field of outright contending cars in memory the leaderboard was swapping around all weekend.
Early quick times were set by Derek and Alan Foster in their White Suzuki until a suspension failure saw them sidelined.
Another local track specialist hit the lead half way through day 1 with David Mahon being the first to go under the 30 second barrier. The track was certainly quick with 5 class records being lowered during the event.
Bucking the trend of motorcycle powered lightweight chassis was Queenslander Dean Tighe who was running the historic Collingrove track for the first time and getting faster with each run in his Judd F1 V8 powered Dallara.
Ackland then put in a blinder on his last run of day 1 to grab the overnight lead.
Tighe set about a gear ratio change in the chase for the elusive tenths required and came out hot on day 2, setting fastest time as the field went into the afternoon session.
After a full day of sunshine the track temp was ideal as the last run was due.
On his final run for the weekend, Ackland pulled out all stops and with brilliant mid track speed was able to grab back the lead with a 28.45 second run.
With Tighe the last runner of the event he had a final chance to grab the title but came up just short.
An elated Ackland acknowledged the strong challenges from so many competitors over the weekend and was thrilled to take the title back to Victoria.
In the sedan class shootout John Beasley took top honours in his Mitsubishi Evo IV while David Pfeiffer in a Mallock U2 broke a track record that had stood for more than 12 years to be quickest Sports Car.