NASCAR postpones Xfinity Series race due to lightning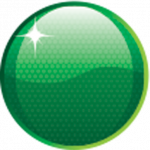 NASCAR has postponed the rest of the Xfinity Series race on the streets of Chicago due to lightning strikes in the area.
The Xfinity Series drivers will resume the race and complete the final 30 laps on Sunday, July 2, at 10:00 local/01:00 AEST. NBC Sports will continue with its radio-style broadcast that features broadcasters situated around the purpose-built street course.
The announcement took place after a red flag delay that lasted more than one hour. There was enough time to complete the race before sunset, but the forecast called for continued lightning. This created a safety concern for NASCAR and the city of Chicago.
"Due to the potential for continued lightning strikes and in the interest of public safety and caution, the facility needed to be evacuated," said NASCAR in a statement.
"NASCAR had hoped to resume activities, but not until city officials allowed fans to return to the grandstands.
"The forecast for lightning extends into the next several hours, forcing NASCAR to postpone the completion of the NASCAR Xfinity Series race until tomorrow morning."
The first 25 laps of the Xfinity Series race featured Stewart-Haas Racing's Cole Custer leading every single lap.
He started from pole after qualifying, and he maintained his spot at the front of the pack while John Hunter Nemechek, Austin Hill, and Justin Allgaier tried to challenge for the lead.
There were concerns about a chaotic race heading toward the weekend, but the first stage-and-a-half played out without major issues.
For example, Sage Karam had to head to pit road on the opening lap after an incident damaged the right side of his #44 Chevrolet, but the race remained green.
The first Caution flew after the #10 Chevrolet of Justin Marks blew an engine. Oil covered part of the course, which created concerns about spins and crashes.
The second Caution was for Andre Castro losing control and slamming into the tyre barrier. This significantly damaged the #34 Chevrolet and forced track crews to remove the stock car from the track.
Prior to the second Caution, Custer won Stage 1. This secured 10 bonus points and one playoff point.
Nemechek was second while Austin Hill was third. Allgaier, Connor Mosack, Brett Moffitt, Sammy Smith Daniel Hemric, Parker Kligerman, and Chandler Smith rounded the top 10.
Once the race resumes, Custer will lead the field to the green flag once again. Nemechek will join him on the front row while Allgaier and Moffitt make up the second row.