Denny Hamlin wins NASCAR pole at Sonoma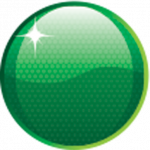 Denny Hamlin has won the pole for the NASCAR Cup Series race at Sonoma, marking the 38th time in his career that he will lead the field to the green flag.
The Virginia native entered the race weekend with only one pole at a road course, Watkins Glen International in 2018. He went out and secured his second with a lap of 1:17.719s in the #11 Joe Gibbs Racing Toyota Camry.
Tyler Reddick, who moved to the Hamlin-owned 23XI Racing over the offseason, was the second fastest during the final round of qualifying. He completed a lap of 1:17.812s in the #45 Toyota Camry.
Hamlin explained prior to the qualifying session that he had the same set-up on his #11 Toyota as Reddick had on the #45 Toyota.
The reason is that Reddick has been one of the best road course racers with three of his four wins since the 2022 season. Now other drivers compare themselves to him when approaching this specific style of track.
"When Tyler came over here this year, we knew that he was going to be the bar that we had to set ourselves against," Hamlin said after winning the pole award.
"When I go to [Circuit of The Americas] and I'm in the simulator well more than a second slower than he is, then I just think about, 'All right, how many road courses do we got left, and how can I cut that down?'"
Along with learning as much information as possible from Reddick, Hamlin also spent a considerable amount of time working on three turns at Sonoma that have been pain points in the past, though he said that he will not share that "proprietary information" as he continues to pursue wins.
With the pole win, Hamlin will now have the top choice of pit selection, and he will lead the field to the green flag. This will put him in a solid position to pursue his 50th career Cup Series win, which would break a tie with Hall of Famer Tony Stewart for 15th on the all-time list.
A win would also mark only the second time that Hamlin has conquered a road course. His lone win is at Watkins Glen International from the 2016 season.