Radical Cup Australia Series announces new title sponsor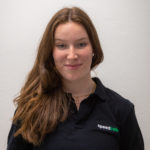 Saturday 27th May, 2023 - 4:18pm
Workhorse will be the naming rights sponsor of the Radical Cup Australia Series for 2023.
With the inaugural season held without a naming rights backer in 2022, the partnership sures up the five-season series ahead of its first round at Sydney Motorsport Park on June 16-18.
"Ben, Michael and the team at Workhorse understand motorsport and our conversations about partnering this year have been generated out of everyone's mutual love of the sport," said Charise Bristow, Category Manager for Radical Cup Australia.
Workhorse Fleet Maintenance and Workhorse Collision Repairs is an Eastern Creek-based heavy transport truck specialist.
"There are a lot of opportunities for our two businesses to work together, especially given Sydney Motorsport Park and Eastern Creek – where Workhorse are located – are the East Coast hubs for Radical competition in Australia," said Bristow.
"We're proud to have them on board this year to work together to build the series in its second year."
Workhorse's Ben Kavich drove to fourth place with his brother Michael and Tickford Racing Supercars driver Thomas Randle in the Yellow Pages/Race For A Cure BMW M2 at the 2023 Hi-Tec Oils Bathurst 6 Hour.
"As a racer I know how much enthusiasm and interest there is for the Radical brand both here and around the world," Kavich said.
"It's an exciting series and what the team at Radical Australia East and [Radical Australia] West have put together between them is outstanding.
"They're a professional series with great fields, exciting racing and most importantly a great group of people behind them."
The 2022 series was created out of Wanneroo-based Radical Australia West and Radical Australia East, operated by Garth Walden Racing in Sydney.
GWR's Chris Perini won the 2022 series and will return in 2023 at the first round on June 16-18 at Sydney Motorsport Park as part of the inaugural Motorsport Australia Trophy Series.