Australians Lisle and Heuzenroeder podium in British F4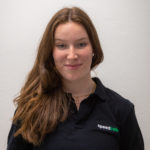 Monday 22nd May, 2023 - 11:20am
Australians Noah Lisle and Patrick Heuzenroeder both scored British F4 Championship podiums in the reverse-grid race at Round 3 in Snetterton.
Heuzenroeder picked up his first podium in British F4 and Lisle continued to collect valuable championship points, picking up bonus points for Fastest Lap in both races of the weekend.
Incidents and red flags marred the first race of the weekend, causing it to be eventually declared over and to be re-run at Donington Park on August 26-27.
The opening lap was stopped and red-flagged due to an incident involving Josh Irfan, Aqil Alibhai and Jaden Pariat at Wilson's.
Irfan and Pariat were forced to retire, causing the stoppage to recover the cars and re-grid the field.
The opening lap also saw Lisle encounter a technical problem that forced him to retire, his car recovered during the red flag.
On the restart, a further incident with Daniel Guinchard's car being unable to break due to mechanical issues and damaging the barriers meant they could not be repaired in time for circuit curfew, causing the race to be declared null.
Race 2's opening lap was very similar to the early race, with a Safety Car being called for Deagen Fairclough's JHR Developments car that ran off at the first corner.
At the restart, Alibhai in the Virtuosi Racing car had the quickest reflexes, quickly passing polesitter Douwe Dedecker into the lead whilst Lisle followed through, firmly locking in second place.
Another Safety Car was called for Guinchard and Irfan who made contact in an attempted overtake, both running wide and making contact with the barriers causing Irfan's Carlin car having to be recovered.
With three and a half minutes left of racing at the second restart, Alibhai was untroubled for the victory whilst Lisle stayed close, setting the fastest lap of the race with a 1:49:344s and sailing home in second.
Heuzenroeder ran a relatively clean race, making his way into third when the second Safety Car was called.
After battling with Sonny Smith and James Piszcyk for the last podium place in the closing stages of the race, the Aussie held on to third to collect his first Championship podium.
Race 3 of the Snetteron weekend saw a lights-to-flag victory for Dion Gowda whilst his Carlin team-mate Lisle picked up the fastest lap of the race, a 1:48:072s, but finished last in 20th place.
Heuzenroeder had a better run in the 10 laps to finish in 13th place.
Kiwi Louis Sharp holds on to his championship lead, ahead on 82 points.
Lisle sits in sixth with 51 points and Heuzenroeder placed six points on the board to move himself up to 17th in the standings.
The 2023 British F4 Championship's next round is at Thruxton Circuit, Hampshire, on June 3-4.