Sato tops Fast Friday with 234mph lap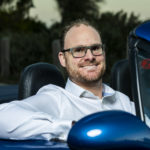 Takuma Sato has come out on top after Fast Friday practice for the 2023 Indianapolis 500, with the fastest lap around the 2.5-mile oval in 27 years.
The Chip Ganassi driver, who topped Wednesday's first running after a Tuesday washout, posted a 38.3382s time at an average speed of 234.753mph, the highest average speed since 1996, where Arie Luyendyk posted the recorded 239.260mph.
There was no repeat of the previous two days' CGR one-two, yet Honda did fill the first two places with Marco Andretti 234.202mph in second. Rinus Veekay (234.171mph) who'd boasted the fastest no-two time, was the fastest Chevrolet in third, ahead of last year's Indy 500 winner and yesterday's fastest, Marcus Ericsson (234.029mph).
Stan Sport is the only way to watch every round of the INDYCAR SERIES. Click here for all the action streaming ad-free, live and on demand.
Fast Friday is so named as it's the day when IndyCar allows teams to run their maximum engine set-up and turbo boost, upping power to the tune of 90hp (67kW), in order to carry out four-lap qualifying simulations.
The increased power saw the top four of the field in the 234mph bracket, compared to the fastest lap on Thursday of 229.607mph from Ericsson.
"The beginning of the run, first time today, was rally too light," said Sato.
"The middle run, we had more downforce, and I was getting more comfortable. By the end of the day, I think I wanted to try [and] find the limit again, so we went to a little bit sketchy one [set-up] again, so I had to lift in Turn 4. But overall, I think we were very satisfied with our performance."
Pato O'Ward was fifth fastest for Arrow McLaren Chevrolet, ahead of Josef Newgarden who was the fastest Team Penske driver in sixth (233.767mph), with Will Power (233.394mph) and Scott McLaughlin (233.347mph) 12th and 13th respectively.
Santino Ferrucci (233.758mph), Colton Herta (233.555mph), Long Beach winner Kyle Kirkwood (233.608mph) and last year's Indy 500 pole-sitter Scott Dixon (233.506mph) made up the top ten.
Far fewer laps were completed, given the qualifying focus, with Graham Rahal covering the most 50 laps under his belt in 33rd position (230.669mph). Sato, in comparison, was on track for only 15 laps.
Ryan Hunter-Reay has drawn the number 1 spot for the qualifying starting order, which begins on Saturday, with Sato drawing 25th.
To determine the grid, the 34-car field split into two groups. Positions 13 through 30 will be determined, while the fastest 12 drivers will compete on Sunday to make it into the Fast Six and have a shot at pole – the slowest will take to the track for Bump Day, where one starter will be eliminated for this year's event.
| Rank | Driver | Car No. | Best Time | In Lap | Best Speed | Total Laps | Difference | Gap |
| --- | --- | --- | --- | --- | --- | --- | --- | --- |
| 1 | Takuma Sato | 11 | 00:38.3382 | 2 | 234.753 | 18 | –.—- | –.—- |
| 2 | Marco Andretti | 98 | 00:38.4283 | 31 | 234.202 | 32 | 0.0901 | 0.0901 |
| 3 | Rinus VeeKay | 21 | 00:38.4334 | 3 | 234.171 | 15 | 0.0952 | 0.0051 |
| 4 | Marcus Ericsson | 8 | 00:38.4568 | 16 | 234.029 | 20 | 0.1186 | 0.0234 |
| 5 | Pato O'Ward | 5 | 00:38.4951 | 12 | 233.796 | 26 | 0.1569 | 0.0383 |
| 6 | Josef Newgarden | 2 | 00:38.4999 | 14 | 233.767 | 20 | 0.1617 | 0.0048 |
| 7 | Santino Ferrucci | 14 | 00:38.5013 | 23 | 233.758 | 32 | 0.1631 | 0.0014 |
| 8 | Kyle Kirkwood | 27 | 00:38.5260 | 10 | 233.608 | 33 | 0.1878 | 0.0247 |
| 9 | Colton Herta | 26 | 00:38.5348 | 16 | 233.555 | 27 | 0.1966 | 0.0088 |
| 10 | Scott Dixon | 9 | 00:38.5429 | 14 | 233.506 | 17 | 0.2047 | 0.0081 |
| 11 | Felix Rosenqvist | 6 | 00:38.5509 | 23 | 233.458 | 26 | 0.2127 | 0.0080 |
| 12 | Will Power | 12 | 00:38.5614 | 18 | 233.394 | 22 | 0.2232 | 0.0105 |
| 13 | Scott McLaughlin | 3 | 00:38.5691 | 17 | 233.347 | 21 | 0.2309 | 0.0077 |
| 14 | Alex Palou | 10 | 00:38.5822 | 6 | 233.268 | 17 | 0.2440 | 0.0131 |
| 15 | Benjamin Pedersen | 55 | 00:38.5939 | 12 | 233.197 | 14 | 0.2557 | 0.0117 |
| 16 | Alexander Rossi | 7 | 00:38.6044 | 12 | 233.134 | 42 | 0.2662 | 0.0105 |
| 17 | Tony Kanaan | 66 | 00:38.6106 | 16 | 233.097 | 29 | 0.2724 | 0.0062 |
| 18 | Conor Daly | 20 | 00:38.6288 | 11 | 232.987 | 28 | 0.2906 | 0.0182 |
| 19 | Romain Grosjean | 28 | 00:38.6363 | 10 | 232.942 | 14 | 0.2981 | 0.0075 |
| 20 | Agustin Canapino | 78 | 00:38.6399 | 33 | 232.920 | 37 | 0.3017 | 0.0036 |
| 21 | Ed Carpenter | 33 | 00:38.6406 | 16 | 232.916 | 19 | 0.3024 | 0.0007 |
| 22 | Ryan Hunter-Reay | 23 | 00:38.6497 | 22 | 232.861 | 26 | 0.3115 | 0.0091 |
| 23 | Simon Pagenaud | 60 | 00:38.6939 | 30 | 232.595 | 33 | 0.3557 | 0.0442 |
| 24 | Stefan Wilson | 24 | 00:38.6981 | 25 | 232.570 | 28 | 0.3599 | 0.0042 |
| 25 | David Malukas | 18 | 00:38.7320 | 17 | 232.366 | 20 | 0.3938 | 0.0339 |
| 26 | Devlin DeFrancesco | 29 | 00:38.7391 | 25 | 232.323 | 29 | 0.4009 | 0.0071 |
| 27 | Helio Castroneves | 06 | 00:38.7701 | 43 | 232.138 | 45 | 0.4319 | 0.0310 |
| 28 | Sting Ray Robb | 51 | 00:38.8435 | 11 | 231.699 | 21 | 0.5053 | 0.0734 |
| 29 | Katherine Legge | 44 | 00:38.8904 | 37 | 231.420 | 40 | 0.5522 | 0.0469 |
| 30 | RC Enerson | 50 | 00:38.9203 | 21 | 231.242 | 32 | 0.5821 | 0.0299 |
| 31 | Jack Harvey | 30 | 00:38.9331 | 3 | 231.166 | 35 | 0.5949 | 0.0128 |
| 32 | Christian Lundgaard | 45 | 00:38.9353 | 18 | 231.153 | 45 | 0.5971 | 0.0022 |
| 33 | Graham Rahal | 15 | 00:39.0170 | 41 | 230.669 | 50 | 0.6788 | 0.0817 |
| 34 | Callum Ilott | 77 | 00:39.3113 | 2 | 228.942 | 7 | 0.9731 | 0.2943 |