Heinrich converts pole to Race 1 Aussie Racing Cars win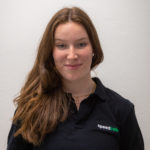 Saturday 20th May, 2023 - 12:38pm
Joel Heinrich has converted his pole position from the Battery World Aussie Racing Cars Super Series qualifying into a Race 1 win at Symmons Plains.
Ryder and Kent Quinn joined the Osborn's Transport driver in the top three of Race 1 of Round 3, the younger Quinn taking the Rookie Cup.
In cool conditions, defending champion Joshua Anderson sat on the front row alongside the pole-sitter and initially had a better start into Turn 1 to take an early lead.
Heinrich moved into second and was immediately challenged by both Reece Chapman and Quinn in the #28 Mustang but both drivers settled behind Heinrich in third and fourth respectively by the end of Lap 1.
The #16 driver was able to retake the lead at the final corner of the fourth lap, leaving Anderson in second place.
Lap 8 saw Matt Gooding make a mistake and locked up his rears at Turn 6, sliding off into the runoff. This promoted the Safety Car on the next lap as the #14 Camaro's race was over after he could not restart.
Prior to the Safety Car period, Anderson started slowing on the back straight, the #1 CoolDrive Mustang falling out of the podium positions into ninth.
He was able to get back to speed and keep running, finishing in fifth place.
The restart on Lap 10 saw the top three of Heinrich, Chapman and Quinn stay in front and Ryder was able to take second from Chapman at the exit of Turn 6, giving him clean air to challenge the leader.
Chapman looked to retake second on Lap 13 but fell down into fourth after a battle with both Quinn drivers ended with the two moving into second and third, the younger in the #3 Euro GT in front.
Damage to Scott Dornan's Camaro on Lap 14 saw smoke billowing out of the #23 car but with only two laps of the race to go, he was able to finish in 13th place.
On the final lap of the race, Leslie Corish suffered damage to his #87 Camaro after contact with Craig Thompson at Turn 6. He was the second DNF of the race.
After the top three, Chapman (Mustang), Anderson (Mustang), Brandon Madden (Camaro), Cody McKay (Camaro), Sheridan Phillips (Camaro), James Ward (Mustang) and Anthony Di Mauro (Camaro) rounded out the top 10.
Race 2 of the Battery World Aussie Racing Cars Super Series starts at 14:05 local time/AEST.