No resolution to save 2023 Finke Desert Race Cars division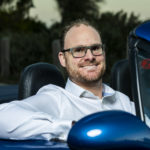 The 2023 Finke Desert Race Cars division is still under threat of cancellation only weeks out from the event's scheduled start.
An announcement due at 12:00 AEST today to update the event's status has been issued, with no resolution on the event's go-ahead reached.
UPDATE: Motorsport Australia announces that it intends to issue permit for 2023 Finke Desert Race.
The statement from the event organisers  follows news yesterday that the Cars category of the event was yet to be issued a permit, with MA in talks with the Northern Territory Government to save the event.
A total of 139 competitors have entered the Car division, including 2021 and 2022 Cars winner Toby Price, and a high-profile entry from Ford Australia, together with Walkinshaw Performance, running the Ford Ranger Raptor that won its class at the 2022 SCORE Baja 1000.
Price and co-driver Jason Duncan won the 2022 Cars division for the second consecutive year in their Chev-powered Mitsubishi Triton Trophy Truck (Extreme 2WD class), posting a record aggregate time of 3:21.46.2s.
Ford Australia publicly confirmed its start in this year's event in April, shipping the actual Ford Ranger Raptor that it used in last year's Baja 1000 in Mexico.
Colorado-based Brad and Byam Lovell are on the entry list for the factory-backed Ford, with their hometown nominated as Campbellfield, Victoria – Ford Australia's former HQ.
Like all competitors, Ford has sunk significant logistical and financial resources for its high publicised Finke outing, making the possibility of cancellation a significant blow to the company's efforts to see the Ranger Raptor take home silverware in both Baja and Finke – two marquee off-road events.
Also on the 2023 Finke Cars entry list is ex-WRC and ARC competitor, Dale Moscatt, who is entered to co-drive for Glenn Brinkman. Among a brilliant rallying career, Moscatt was co-driver for Molly Taylor in her Dakar Rally debut (Moscatt's second) in 2022.
Four-time Australian Rally Champion Simon Evans is also competing in the event with daughter Eden, the pair campaigning a Kincrome Racing Polaris in the 2023 Australia Off-road championship.
View the 2023 Finke Desert Race Cars Entry List here.
Sign up here to receive our daily newsletters and breaking news alerts, sent straight to your inbox.